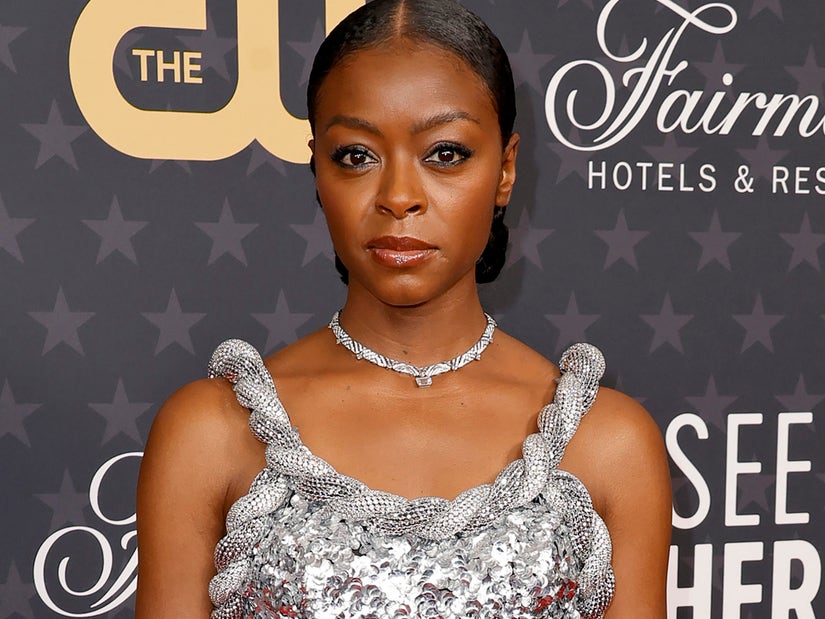 Getty
The actress, who portrays Emmett Till's mother Mamie Till-Mobley, was nominated for BAFTA, Screen Actors Guild, NAACP Image, and Critics Choice awards and was considered a lock for an Oscar nomination.
Danielle Deadwyler portrayed a fearless woman who was not afraid to speak her mind when she took on the role of Mamie Till-Mobley in "Till," and the actress is just as fearless.
During an appearance on the latest "Kermode & Mayo's Take," the actress was asked her thoughts about "Till" director Chinonye Chukwu's reaction to her not getting nominated for an Oscar for her portrayal.
In an Instagram post, Chukwu wrote, "We live in a world and work in industries that are so aggressively committed to upholding whiteness and perpetuating an unabashed misogyny towards Black women."
She said she agreed with the sentiment, saying that there is a "residual effect" at play here as a result of a larger systemic racism across institutions.
"We've seen it exist in a governmental capacity. It can exist on a societal capacity, be it global or national," she said. "Then it has its residual effects. It is in our quotidian life. It is in our industries. It is a thing… Everyone has to assess and investigate, source out and make more equitable."
"Nobody is absolved of not participating in racism and not knowing that there is a possibility of its lingering effect on the spaces and the institution," she argued.
Deadwyler wasn't the only one snubbed for their work on the film that took a deep dive into the tragic death of Emmett Till and his mother's tireless crusade as an activist seeking justice in the aftermath. The film received no Oscar nominations.
It has otherwise been nominated by many other organizations, with Deadwyler herself nominated for BAFTA, Screen Actors Guild, NAACP Image, and Critics Choice awards. She was considered a shoe-in for an Oscar nod.
"We're talking about people who perhaps chose not to see the film," Deadwyler said on the podcast. "We're talking about misogynoir. It comes in all kinds of ways. Whether it's direct or indirect, it impacts who we are."
She went on to add, "The question is more intent on people who are living in whiteness, white people's assessment of what the spaces they are privileged by are doing."
Her latest comments come just two days after Deadwyler talked more pointedly about how it has impacted her chosen industry.
"Cinematic history is 100+ years old," she told the BBC on Wednesday, per the New York Daily News. "I would dare say the system is deeply, deeply impacted by systemic racism that has shaped our country."
It's not the first time the Oscars have come under scrutiny for the lack of diversity in its nominations. #OscarsSoWhite began trending in 2015 after all acting nominees were white.
The latest nominations are more diverse than that, though snubs for Deadwyler and Viola Davis for her work in "The Woman King" still drew criticism.
The Academy of Motion Pictures Arts and Sciences was also criticized for its Best Actor nominees all being white and Michelle Yeoh being the only non-white Best Actress nominee. The Supporting characters had more diversity on both sides.
Deadwyler's use of "misogynoir" is specific in that it is a misogyny directed specifically toward Black women. Film critic Robert Daniels called this out, saying Black women have a "systemic disadvantage."
He noted that Halle Berry remains the only Black woman to win Best Actress, and "SELMA" the only film directed by a Black woman to get a Best Picture nomination. No Black woman has ever been nominated for Best Director.