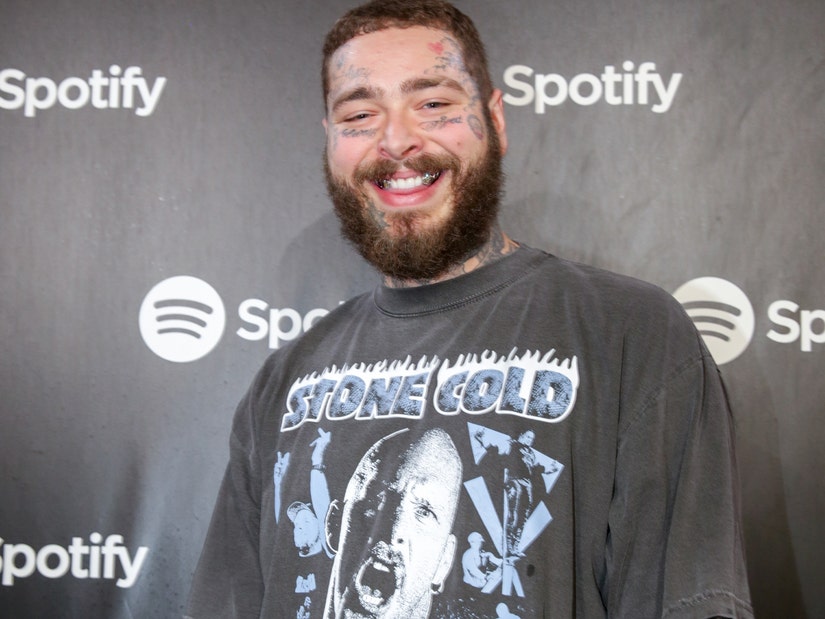 Getty
"I've never really experienced anything like that."
Post Malone just wrapped up his Australian tour with the Red Hot Chili Peppers -- but his time down under wasn't without incident.
Speaking with The West Australian, the rapper said he was actually denied entrance to a rooftop bar in Perth over his trademark ink.
"They turned me away for my tattoos," he claimed, adding, "I've never really experienced anything like that."
The venue reportedly has a dress code prohibiting "face, neck, and offensive tattoos," the first two of which Malone has in abundance.
QT Perth, the hotel housing the bar in question, later issued a statement apologizing to Malone.
"At QT, we aim to welcome everyone and celebrate the uniqueness of each individual. QT has been recognized for this for many years," they said, per Daily Mail Australia. "However, on Saturday night, our third-party security did not exercise the appropriate discretion, and we take full responsibility for this. We sincerely apologize to the individuals affected."
The rapper reportedly still enjoyed his night and was spotted out at another rooftop bar that evening.
Speaking with GQ Style in 2020, Malone explained the reasoning behind his many facial tats.
"I'm a ugly-ass motherf---er," he said at the time. "It does maybe come from a place of insecurity, to where I don't like how I look, so I'm going to put something cool on there so I can look at myself and say, 'You look cool, kid,' and have a modicum of self-confidence when it comes to my appearance."