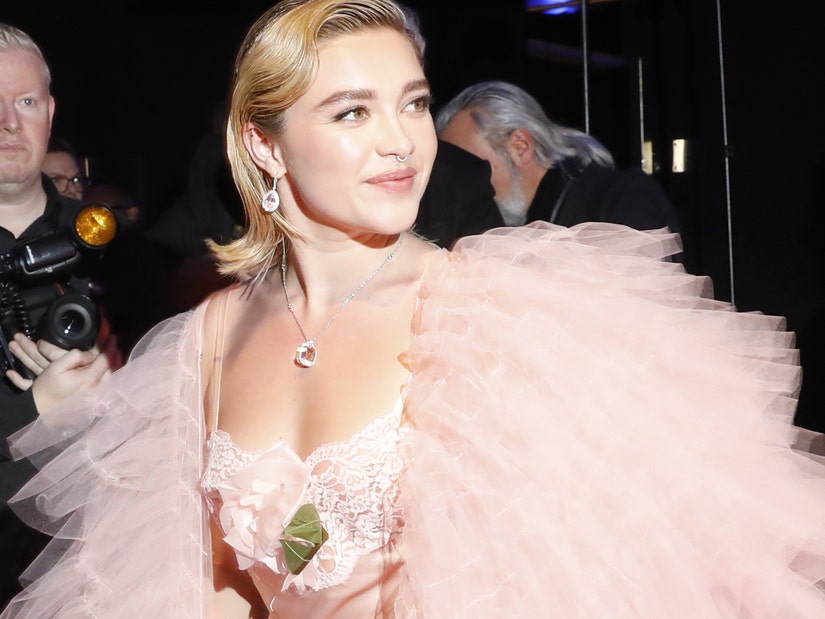 Getty
She also opens up about her relationship with social media and highlighting her so-called "ugly spots."
Florence Pugh would like to leave all that "Don't Worry Darling" drama behind her.
When asked how she felt about the "media frenzy" surrounding the movie's release and the way everything she said, posted or didn't post at the time was analyzed heavily, Pugh sidestepped the subject.
"Ideally I don't really want to be going down the 'Don't Worry Darling' conversation because this whole release for 'The Wonder' has been so positive and I've been really excited to talk about that," she answered. "I don't really feel the need to go into the nitty-gritty details of 'Don't Worry Darling.' So if it's okay, I'll probably just let that one sit."
While she didn't want to go there, Pugh has amassed quite a social media following for keeping it real on her Instagram page. It's something she said she's had to keep closer attention to as her star continues to rise.
"The more follows you get, the more aware you are of what it is that you're saying. Not that I say a lot of bad stuff, but not everybody understands who you are when they start following you. I noticed this with 'Little Women.' I suddenly got all of these followers when the movie came out, and prior to that, I'd been my own person on Instagram, doing my own stupid videos, and everybody that had been following me for how many years understood that," she told the outlet. "Then you get this new wave of people coming in who don't like the way that you are—suddenly you're not just owning an account for yourself, you're owning an account for millions of people."
"You have to say the right thing, you have to post the right thing, you have to be all of the above. It does become more of a stress than it used to be," she added. "If my head and heart are hurting for no other reason other than just anxiety, I take it off my phone from the moment I can feel that anxiety. I don't need to be reading all of that stuff, and I don't need to be egging myself on to read it either."
She also told VF that she actively avoids putting a "flawless" appearance out into the world.
"When I started out, my granddad would always tell me off and be like, 'Why are you showing everyone your ugly spots?' He'd be really confused as to why I'd show my cellulite. My answer was like, 'Well, I'd much rather do it than they do it, and then I feel ashamed,'" shared Pugh, likely referring to tabloids and/or haters online.
"There's no pretending with me. When I put on makeup and step in a wonderful dress, I give credit to the people that made me look like that, and I also want my fans to know that (a) I don't look like that all the time and (b) I also have stress acne, and I also have hairy eyebrows, and I also have greasy hair," she added. "I've always thought that was a way better way to do it. Just be honest and open—then no one has to call you out for anything. You are who you are."
Read her full profile here and see more interviews from Vanity Fair's Hollywood Issue here. The magazine hits newsstands February 28.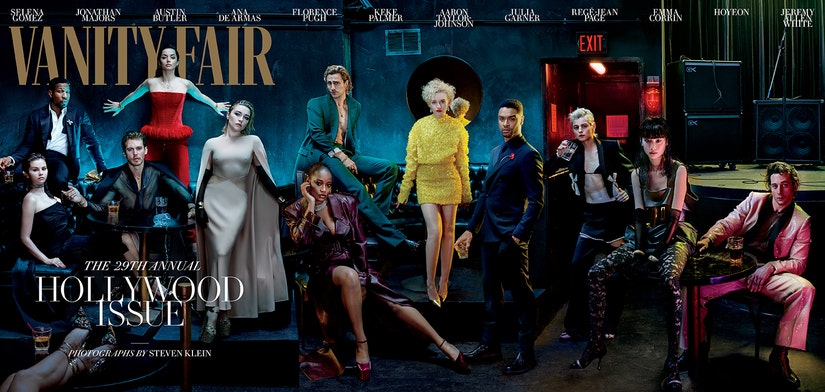 Steven Klein/VanityFair