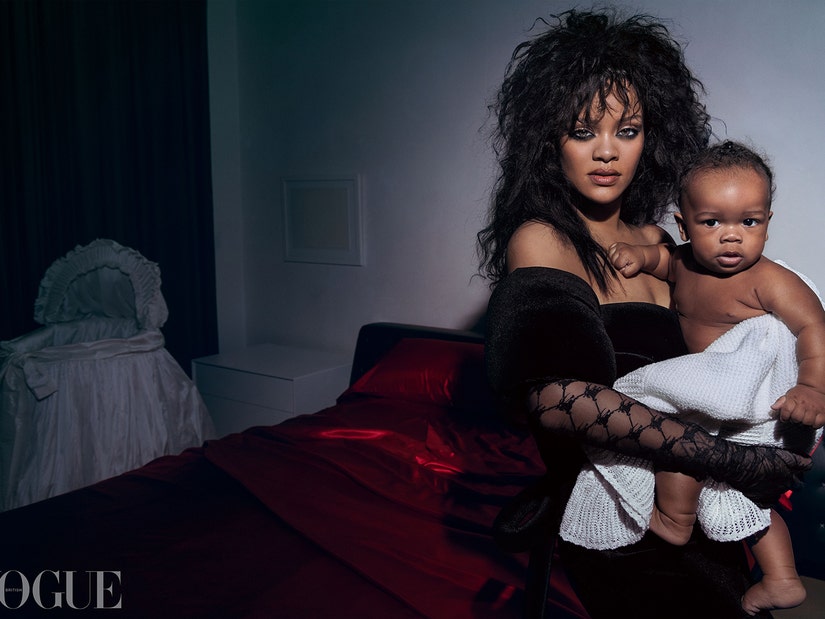 Inez & Vinoodh for British Vogue
"my son so fine! Idc idc idc!"
Rihanna, A$AP Rocky and their baby boy made their big magazine debut this week in British Vogue -- but some of her followers aren't too thrilled with what she had to say about her newborn son when she shared one of the images from the spread to Instagram.
On Wednesday, the pregnant start posted a trio of mother-son photos to her feed, showing the pair on some red satin sheets before she put the 9-month-old into a bassinet.
"my son so fine! Idc idc idc!" she captioned the post. "How crazy both of my babies were in these photos and mommy had no clue ❤️❤️ thank you so much [British Vogue Editor-in-Chief Edward Enniful] and [photographers Inez & Vinoodh] for celebrating us as a family!"
Waiting for your permission to load the Instagram Media.
While most -- including celebrities like Viola Davis, Padma Lakshmi, Kathy Hilton, Marc Jacobs and RHOSLC's Heather Gay -- remarked on the boy's cuteness and how stunning the spread was as a whole, a few took issue with with her calling the child "fine."
And they were pretty vocal about it in the comments, too. "Something is off about this," wrote one, "Calling a baby fine is not it," wrote another.
It wasn't long until Rihanna herself started responding to some of the negative comments, hitting back in the replies.
"riri ik u did not just say 'fine,'" wrote one hater, with Riri adding, "af."
"Fine!? More like cute, adorable.. he's not a grown man.. lol" read another comment (via The Neighborhood Talk, below). Her response: "You just keep your lil cougar paws away from him and we good!"
Another person asked, "Who calls a baby fine??" -- to which she responded, "His mother!!!!!"
Waiting for your permission to load the Instagram Media.
Her real fans were living for the clapbacks.
"Ri, DO NOT CHANGE YOUR CAPTION for these sensitive small brain people," wrote one. "You give them to little of yourself, they complain. You give them too much of yourself, they complain. Smh thank you for expressing and sharing your love and admiration of your child and family."
"'I'm here for @badgalriri responding back! Good!" added another.
"Y'all are the only ones sexualizing Rihanna's son," read another comment liked more than 1,000 times.
See the full feature in the March issue of British Vogue available via digital download and on newsstands from February 21.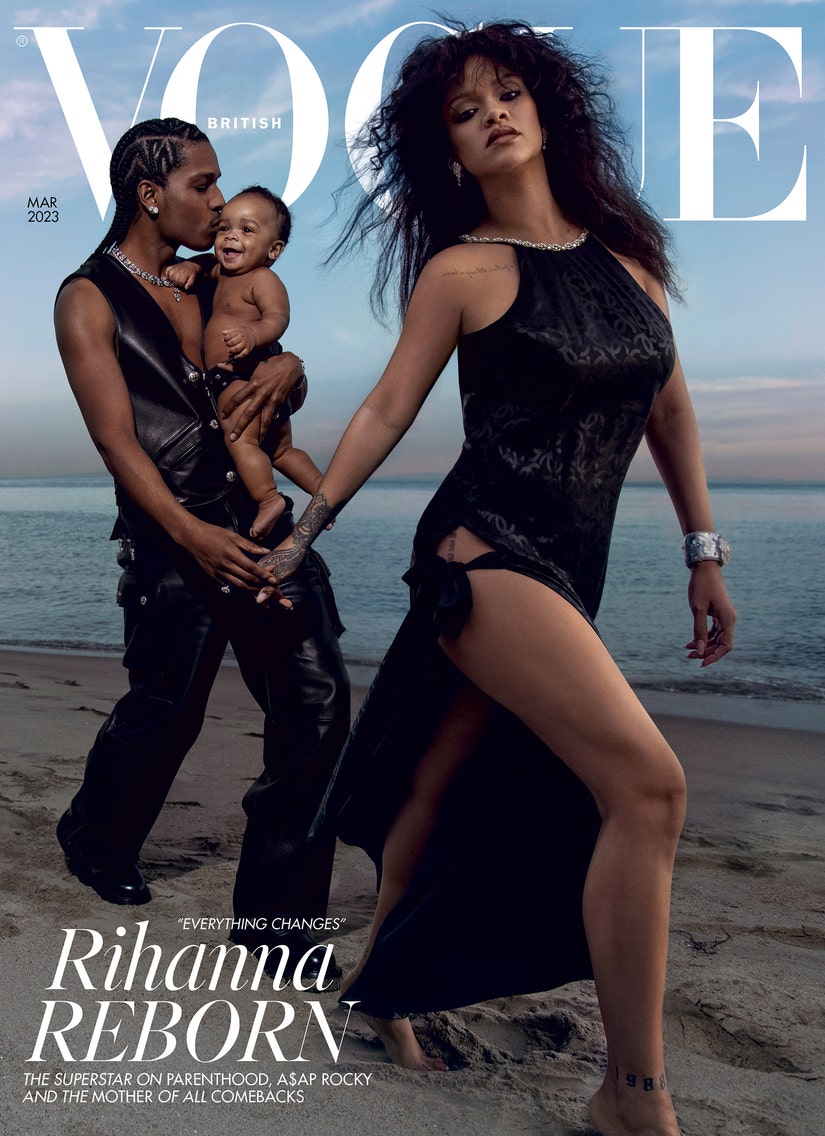 Inez & Vinoodh for British Vogue