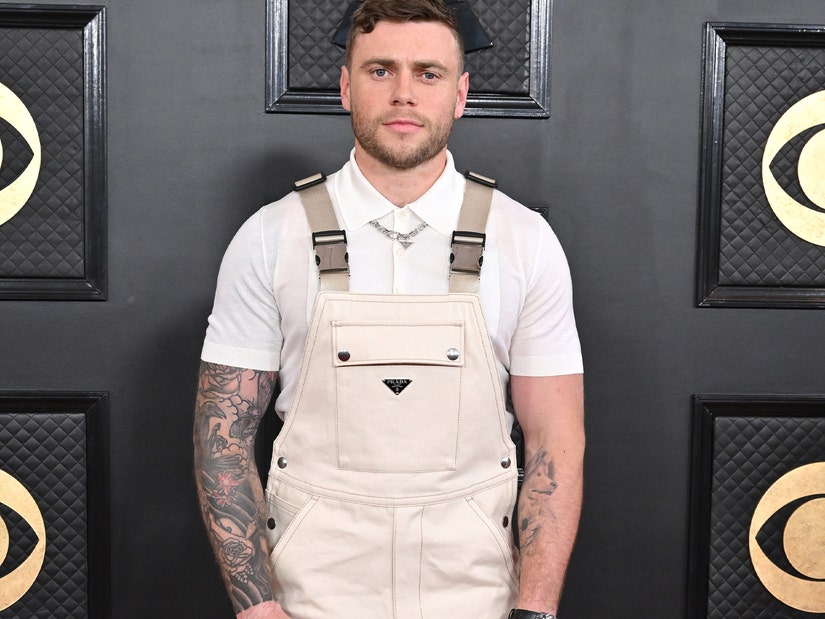 Getty
"I feel like I already have a little bit of an uphill battle," the Olympic silver medalist said
In an interview with TooFab following his exit from "Special Forces," the former competitive freestyle skier reflected on his experience starring on reality TV, and opened up about his decision to officially say goodbye to reality shows, and solely concentrate on his budding acting career.
When asked if he has plans to do more reality TV, Kenworthy immediately replied, "No, I don't." He added, "It's actually kind of a format I had been wanting to steer away from."
The Olympic silver medalist said appearing on reality TV shows has created an "uphill battle" for him when it comes to making a name for himself in the acting world, noting that he feels that he may not be "take[n] seriously as an actor."
"I really want to act, and I want my focus to be on acting," Kenworthy told TooFab. "And I feel like I already have a little bit of an uphill battle and that I'm already known for something that's not acting."
"I feel like it kind of puts me in a position where people expect me to be one thing and the roles that I would go out for are the jock, whatever it is," he continued. "And I feel like I'm already kind of working against that."
Kenworthy added, "And then I feel like being in reality TV you get to, I guess, create your own narrative and show who you really are, but I feel like that's another thing that you're then working against because a casting director or a studio, I feel like doesn't take you seriously as an actor potentially if you're doing these unscripted series. So it's not something that I really want to continue to pursue."
Although he noted that he's "proud" of "Special Forces," the "American Horror Story" star admitted he wasn't thrilled over how certain moments were ultimately portrayed on-screen, saying he believes "so much gets lost in translation."
"With any reality show, you kind of have to take it with a grain of salt, but I think that with this show and living it and then reliving it while it's coming out on TV, so much gets lost in translation and changed in the edit," Kenworthy explained. "You're filming for 24 hours a day and having these tense conversations and doing these physical things, and so much of it doesn't make the cutting room floor. And then the things that do are so cherry-picked and placed where they want them to be placed. And so drama is heightened, and words get a little misconstrued."
"I have been watching, and I have been proud of the show and really impressed by what they've made," he added. "I think in so many ways it's really great, but I've also been pretty frustrated that things are different to the way that remember them and I've been texting with other people being like, 'Wait, what?' And they're like, 'Yeah, I know.' And I'm like, 'Yeah, I don't know.' But I guess, I mean, it is what it is. I think they made a good show."
Waiting for your permission to load the Instagram Media.
As for acting, Kenworthy had a main role in Season 9 of "American Horror Story," and appeared in an episode of "Will & Grace" as well as in the TV film, "Sharknado 5: Global Swarming." Most recently, he made a cameo in the comedy movie, "80 For Brady."
Kenworthy, of course, first made a name for himself with his competitive freestyle skiing career. For the US, he competed at the 2014 Winter Olympics in Sochi, taking home the silver medal in men's slopestyle. Kenworthy skied for the US again at the 2018 Games in PyeongChang, before competing for Great Britain, the country where he was born, at the 2022 Winter Olympics in Beijing. During the Games, he officially retired from freestyle skiing.
Meanwhile, TooFab spoke to the former professional athlete about his sudden exit from "Special Forces" following a horrifying medical emergency.
In an interview with TooFab, Kenworthy detailed the medical scare, in which he went into anaphylactic shock, and recalled what caused the allergic reaction, and what went through his mind during the incident.
Check out the full interview, below.