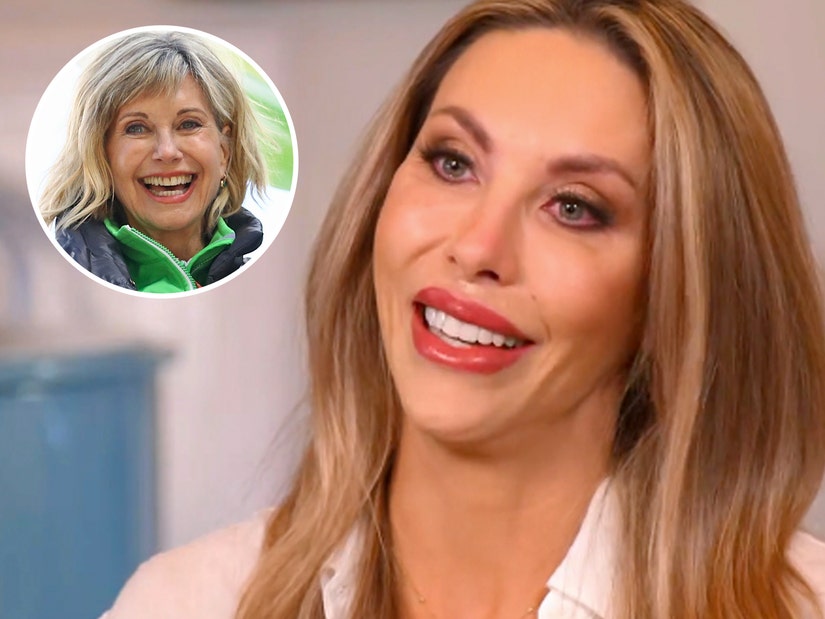 NBC/Getty
The singer's widower John Easterling also opens up about her final days in an emotional interview.
John Easterling and Chloe Lattanzi appeared side by side for the sitdown with Kotb, as they opened up about the "Grease" star's death last august at the age of 73, following a battle with metastatic breast cancer.
"I love my mom more than anything and she's my momma, she's not Olivia Newton John to me, but I'm so glad that she was Olivia Newton John for so many people," said Lattanzi, who also revealed her mother's last words to her.
"Last words she could say to me was 'My sunshine' and right before she lost her ability to speak, she was making jokes," she said, adding that support from fans around the world has "been a life raft" for her throughout the grieving process.
"It has felt like a big hug from the universe and I'm very grateful for all of the people who reached out to us and extended their heart and their connection," she said.
Easterling, Newton-John's husband of 14 years, remembered his late wife as "very giving" and someone who had the "bandwidth to care, authentically care for people, like I've never seen before."
He also said she was "very aware" near the end of her life.
"It's a long journey, but she had the willpower, even in her most difficult times, to really bring in the light and to bring in the love and she was who she was all the way through," he continued, before he explained how he's been able to process his loss.
"A guy I was flying with said, 'You know John, when you're lucky enough to have found your true soulmate and share a heart, when one passes, the other has the obligation to live life for both and that was very empowering and very powerful for me and gave a way forward," he said, getting an emotional response from Kotb.
He added that she left behind a message to all her fans to "Just be grateful and express love to the people that you love."
The duo spoke with "TODAY" in conjunction with the release of Newton-John's final recording, a duet of "Jolene" with Dolly Parton. Listen to the track below.