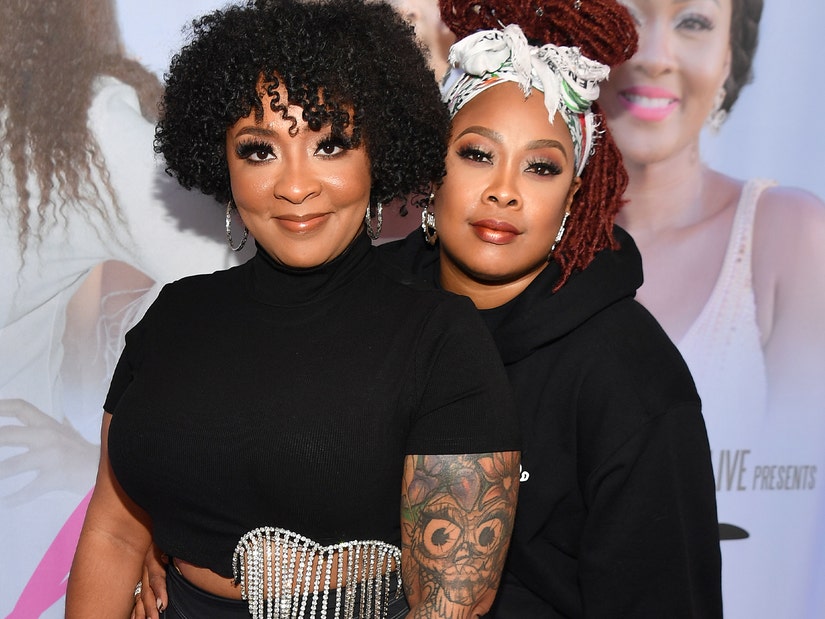 Getty
The rapper said she never thought she would have kids, let alone carry one, before meeting wife Judy Harris-Dupart.
The 48-year-old rapper revealed she and wife Jesseca "Judy" Harris-Dupart are expecting their first child together -- showing off her growing baby bump on Instagram.
"BLESSINGS all 2023 ❤️❤️❤️" the pair captioned their maternity shoot, before thanking Hope Fertility for helping them conceive.
Waiting for your permission to load the Instagram Media.
The two opened up about the news in a joint interview with People as well, with Da Brat saying she "never thought I was going to have kids."
"I just thought it wasn't in the cards for me. I've had a great career, a full life. I felt like, because I didn't get pregnant earlier on, then it just wasn't going to happen for me," she continued -- saying it all changed when she met Harris-Dupart. "I was like, I want a little me with you," she added.
While the pair admitted there was "a little tug-o-war in the beginning" over who would carry the baby, they settled on Da Brat. Judy already has three children from previous relationships.
Egg retrieval procedures, surgery to remove fibroids and polyps and an embryo transfer procedure followed, before Da Brat experienced a miscarriage. They still had eggs left and tried again, using an anonymous donor. She's now 18-weeks along and in her second trimester.
"It's just a blessing. I'm excited!" she exclaimed, adding that the only big side effect she's seen so far is how "everything makes me cry."
"If someone wins 'American Idol, I cry," she joked, "I'm like, I'm tougher than that!"
Congratulations to the happy couple!