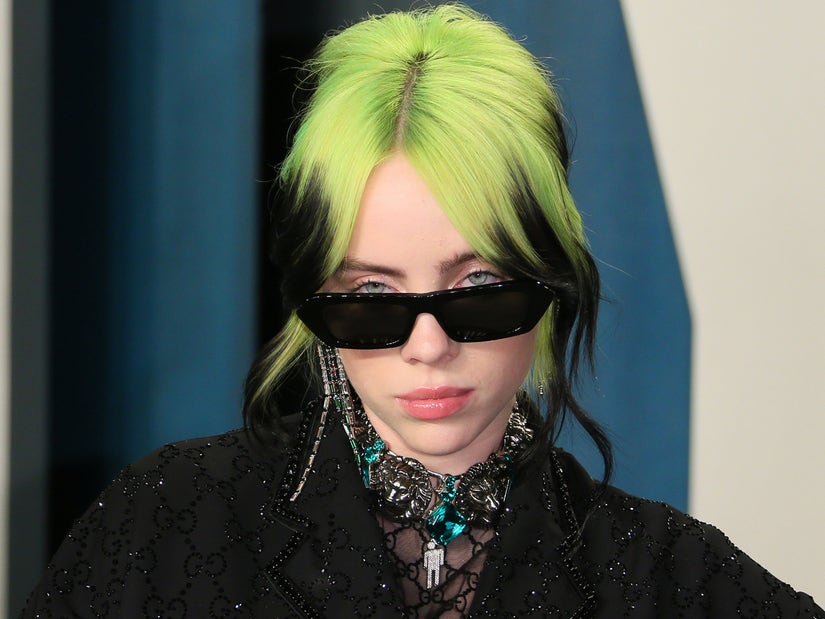 Getty
The Grammy winner said the internet makes you ready to believe anything while appearing on Conan O'Brien Needs a Friend podcast
Billie Eilish knows you can't believe everything you see on social media.
During an appearance on the "Conan O'Brien Needs a Friend" podcast this week, the 21-year-old "Happier Than Ever" artist opened up about how she's approached social media and why she deleted the apps off her phone.
Alongside her brother Finneas, Eilish said one thing "that freaks me out about the internet is how gullible it makes you."
"Anything I read on the internet I believe. Me! And I know for a fact that's stupid and I shouldn't do that because I have proof that it's not all true. Almost none of it's true," she explained. "It's, like, little things, small white lies, that go over everybody's head, but everyone believes."
The Grammy winner recalled watching a video of someone online calling her a "horrible person" though the user didn't know her personally.
"It was like, 'Billie Eilish is a horrible person.' And then it was a very serious video of why. The person seemed in the right head space and they were saying all of these things. I was like, 'Jeez, wow,'" Eilish shared. "It's just such a crazy reality that I live in. I'm like, 'That's my face. That's my name. That's me. Oh, interesting. Okay. Alright.'"
She added, "It's these definitive statements that they know are right, somehow they know, somebody told them. God came down and said, 'This is the truth about Billie and you know it for a fact. You don't know her, but you know that this is the truth and you have to tell everybody about it and everyone's going to believe it.'"
Though she eventually resorted to deleting the apps off her phone, Billie admitted it was "such a huge deal" for her.
"Being a preteen and a teenager on the internet, those were my people. I was one of them. I was one of those people on the internet," she said of growing up during the "perfect time" of the internet. "And then to, within myself, feel like nothing changed, that I'm doing what I've always done and ... to just keep doing what I do over the years, and slowly the videos I'm watching and the things I see on the internet are about me. I'm like, 'Ew! Stinky! I don't like that.'"
Sometimes Eilish will see a paparazzi photo of herself that doesn't accurately depict what she's actually doing, and that's made her reconsider how much misinformation is on the internet.
"There will be a photo of me somewhere at the gym, and then I'll see paparazzi photos there and that's what I was doing, and it says like, 'Billie Eilish in Hollywood going to a studio to work on her new album,'" she explained.
"That's such a small lie, but I'm like, 'Why would you even need to lie about that?' It just is very strange and then it makes me like, 'Wow, how much was a lie that I was reading when I was looking at the internet all those years?'" Billie said.