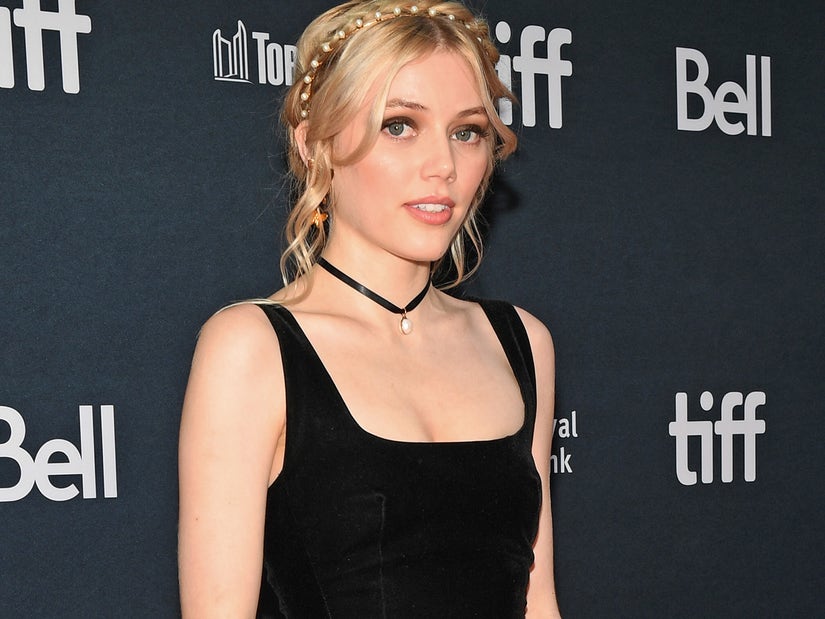 Getty
Shifting her focus to Twitch, "Stranger Things" star Grace Van Dien says she's been turning down movie projects after a producer allegedly made a sexual proposition.
After turning heads with her breakout performance as cheerleader Chrissy in "Stranger Things," Grace Van Dien is turning away from the entertainment industry after alleged sexual harassment.
The actress has been far more active livestreaming on Twitch than making movie projects of late. In fact, according to a recent stream, she's turned down four films in the last two and a half weeks.
"I've seen that some people are upset with me for turning down acting projects and deciding to stream more, but the fact of the matter is, the last few projects I've worked on, I didn't have the best experiences with some of the people I had to work for," said Van Dien.
She explained that with Twitch streaming, she has complete control over who she hangs out with and to what extent she opens herself to other people.
Van Dien then continued, offering more specifics as to what prompted this shift in her focus, with some serious allegations from a previous film experience. "One of the last movies I did, one of the producers asked me to…like, he hired a girl that he was sleeping with and then he had her ask me to have a threesome with them," Van Dien claimed, adding, "So, like, that's my boss."
She said she declined the alleged offer. "I handled it the right way. I told my management," she said. Van Dien did not identify either the alleged harasser, or the film project during which it allegedly happened.
Even more shocking, though, is that Van Dien said she wasn't alone when the alleged offer was presented to her. "My castmate, she was there with me and was like, 'Did I just hear that correctly?' And I was like, 'Yeah.' And she was like, 'Want to go talk a walk?' I was like, 'Yeah.,'" Van Dien said. "And we just had a miserable time. We cried a lot on that shoot."
She said that she ultimately decided streaming for now was better for her mental health. "I get to stay inside my home and play video games and I don't have my boss asking me to have sex with him," she said.
She hasn't given up on the possibility of films and movies, but for the time being, she's more comfortable in the streaming world. She also said she's developing her own projects.
"I'm hoping that someone decides to fund them because then I can be in control of my own set and I'm not going to ask my actors to sleep with me, so that's cool, right?" she shared.
as i get older, my work priorities are changing. i'm waiting for the right project/the right people to work with. 🎥🤍 it's nice to feel calm.

— Grace Van Dien (@GraceVanDien) March 9, 2023 @GraceVanDien
Van Dien's "Stranger Things" co-star Joseph Quinn, who played love interest (and internet sweetheart) Eddie Munson, defended her against the toxicity she's had to endure from fans after appearing in just one episode of the most recent season.
During a recent Q&A at Showmasters' London Comic Con, per The Independent, Quinn called the internet a "very unforgiving place." He explained, "It's a place where people can show a lot of support, or where people can rally around hatred and misinformation."
"It's indicative of where we are culturally," he continued. "just through association she was getting lambasted. It's disgusting. I don't know what to say other than it sucks."
Van Dien most recently appeared in "V for Vengeance" and "Roost." She has additional films currently in post-production, including "The Fix" and "Aaah! Roach!"
If you or someone you know is a victim of sexual assault, get help. The National Sexual Assault Hotline (1-800-656-HOPE [4673]) provides 24/7, free, confidential support for people in need.