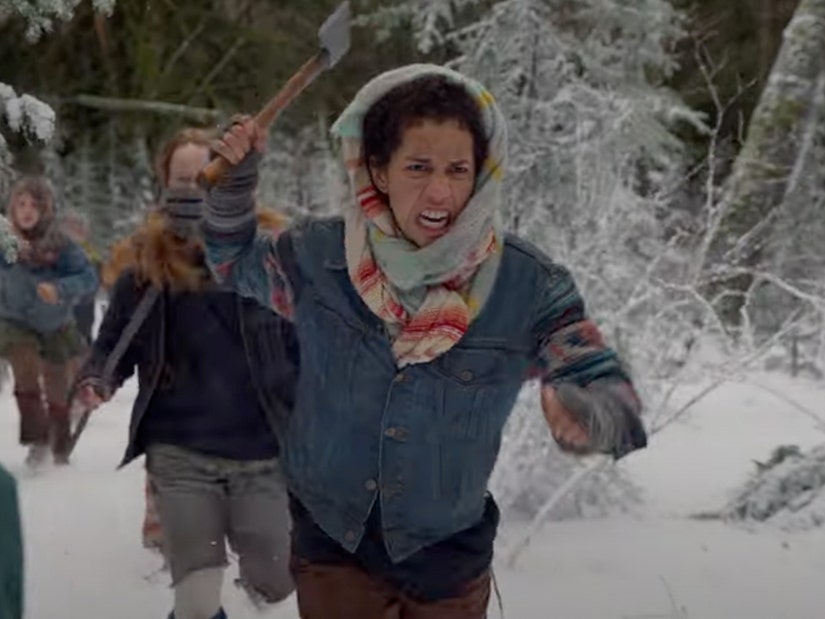 Showtime
The trailer also includes a cover of No Doubt's Just a Girl from Florence + The Machine.
"I feel like s--t's gonna get a lot worse out here."
That's what Sophie Thatcher's Natalie says in the new trailer for "Yellowjackets" Season 2, as the show's teen survivors continue to face some serious hardships following a plane crash that left them stranded in the wilderness.
In addition to the returns of stars Melanie Lynskey, Juliette Lewis, Tawny Cypress and Christine Ricci, the new footage also touts the debuts of Lauren Ambrose as adult Van and Simone Kessell as adult Lottie. In the footage, we learn that after being rescued, Lottie was "committed to a mental institution in Switzerland" ... and appears to have her own cult.
According to Showtime, Season 2 picks up two months "Shauna gave Jackie the cold shoulder— to disastrous results."
"In the face of their deepening hunger and fear, the tension among our Yellowjackets has only grown worse. The harsh conditions of winter are intensifying by the day, and the psyches of our survivors are deteriorating just as fast," reads the synopsis. "Threatened by the darkness of the wilderness— and the haunting memories of it in the present— our former state champs will be forced to make impossible decisions. As they confront the horrible truth of what survival entails, the real nightmare for each of them will be to figure out who they are— and what they are willing to sacrifice in order to stay alive."
"Yellowjackets" Season 2 debuts March 26 on Showtime.