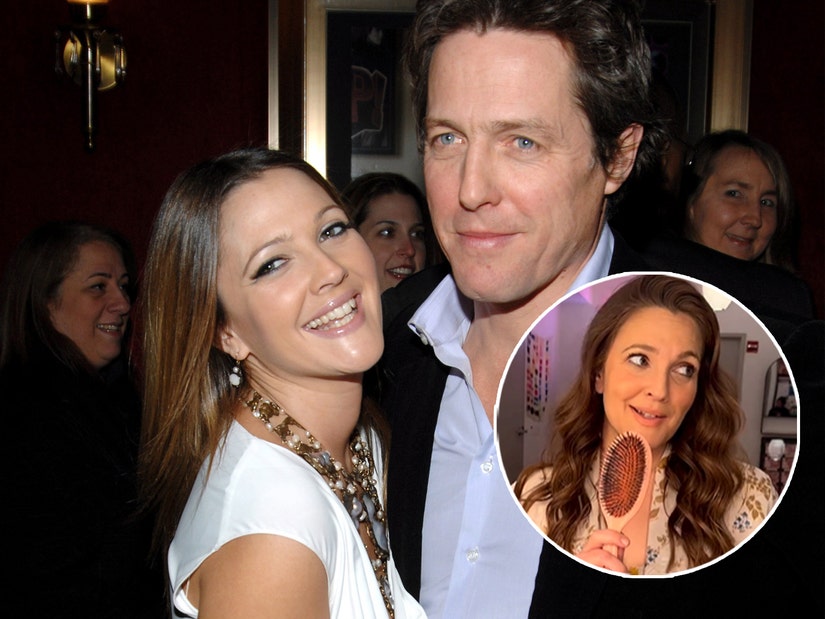 Getty / Instagram
"Oh Hugh ... bert, Hubert, that's for you!" Barrymore says in the epic video after Grant called her a "horrendous" singer
Drew Barrymore has gotten wind of Hugh Grant's critique of her natural singing voice pre-autotune and crafted the perfect response to it.
On Thursday, "The Drew Barrymore Show" host took to her Instagram page (and her show's page) complete with a hairbrush mic to serenade her "Music and Lyrics" co-star.
After belting out a few lines from the film's "Way Back Into Love," Barrymore looked into the camera with a smile and said, "Oh Hugh ... bert, Hubert, that's for you!"
Waiting for your permission to load the Instagram Media.
Earlier in the week, Grant's Wired Autocomplete Interview dropped online and in response to a question about whether he actually sings in 2007 rom-com "Music and Lyrics" the British actor instead roasted his costar.
"Yes, well I do, but I'm auto-tuned beyond belief," Grant said in reply ... and could have stopped there but didn't.
"Actually, that's not true, I'm auto-tuned a bit, but not as much as some," he added before dropping his costar into the conversation. "Drew Barrymore was in that film with me and I don't think she'd mind me saying her singing is just horrendous."
"I've heard dogs bark better than she sings," Grant said without prompting.
"But having said that," Grant continued, "Once they tuned her up she sounded way better than me because she's got heart and voice and rock 'n' roll whereas I sounded like Julie Andrews and I'm meant to be rock 'n' roll."