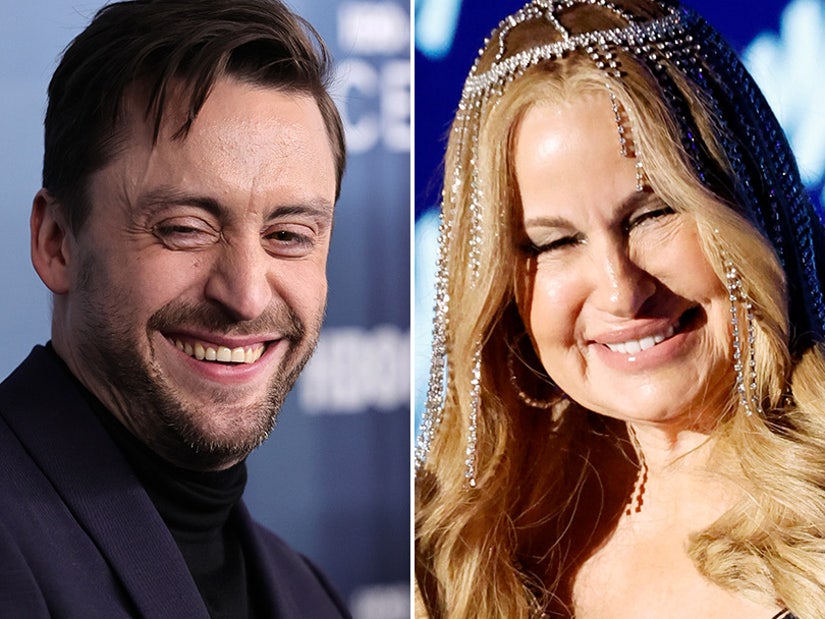 NBC
Prince Harry reportedly almost hosted "Saturday Night Live" before pulling out at the last minute over specific concerns -- plus, a live-action movie set behind the scenes of the very first episode is in the works with Jason Reitman directing.
Saturday night's aborted show was set to feature Pete Davidson as host, marking his first time hosting since he departed the show last year after eight seasons. After his show, there were two more scheduled to air, though it seems unlikely they'll happen either.
If the WGA strike doesn't magically end in a big hurry -- and it took 100 days the last time this happened in 2007-08 -- the show's season will effectively be over. As such, fans won't get to see the return of "Succession" star Kieran Culkin for the May 15th show (it would have been his second time hosting), per The Hollywood Reporter.
The season finale was set to be hosted by the iconic Jennifer Coolidge. "The White Lotus" star is enjoying a career renaissance and has delighted and baffled fans with all of her live awards show appearances of late, so one can only imagine how daffy and hilarious her "SNL" could have been. This would have marked her first time as host.
As for musical guests, the show had those lined up, as well. Labrinth would have joined Culkin's episode, while Foo Fighters would have helped Coolidge wrap up the season on May 20. It would have been their first time on the show since the death of drummer Taylor Hawkins in March 2022.
While fans will hold out hope that all of these acts will get their chance to return to Studio 8H at some point in the future, that isn't always the case. The last WGA strike came in November 2007 and led to the abrupt cancellations of two episodes that had already booked their host and musical guests.
Dwayne "The Rock" Johnson was set to host on November 10 with musical guest Amy Winehouse, followed by Jonah HIll and Kid Rock. Hill wound up hosting the following year with Johnson returning in 2009. Kid Rock has not yet been back on the show, and Winehouse, who tragically died in 2011, has never appeared.
One major host that reportedly almost happened earlier this year purportedly made the decision to pull out for fear he was becoming something he didn't want to become. According to The Ankler, as covered by Just Jared, Prince Harry gave a "soft yes" to hosting around the time his memoir, "Spare" was released.
According to a source for the outlet, Harry was "feeling oversaturated and questioning whether he was becoming too much of a 'celebrity' as opposed to a figurehead." His memoir released on January 10 and while he may have skipped "SNL," Harry appeared on virtually every talk show on television.
From one show that didn't happen to something that is in the works, the latest film project tied to "Saturday Night Live" is giving "Being the Ricardos" vibes. Like that episode was built around a single episode of "I Love Lucy," this project will focus on the very first "SNL" episode.
Director Jason Reitman will join forces with his "Ghostbusters: Afterlife" co-writer Gil Kenan to craft the tale of October 11, 1975 from all the prep work that went behind the scenes into the launch of a cultural phenomenon, building to the moment Chevy Chase first said, "Live from New York, it's Saturday Night!"
To prep for the film, Reitman and Kenan have conducted extensive interviews with surviving members of the original Not Ready for Prime Time Players, as well as writers and crew who were there on that infamous night.
As the duo are currently working on the sequel to their "Ghostbusters" installment, the untitled "SNL" project will have to wait for a bit. But that gives fans plenty of time to fancast who they think should portray some of the most famous faces in television comedy.
What else are we all going to do over the next few weeks while "Saturday Night Live" is dark?