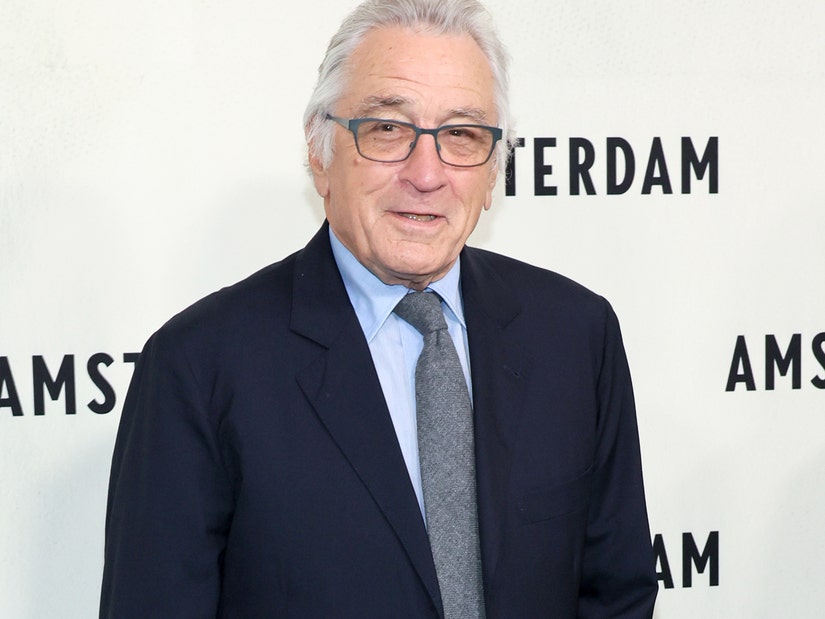 Getty
While the Oscar winner did not reveal who the mother is, he's clearly a very proud father.
The 79-year-old revealed in an interview with ET Canada that he recently welcomed another child.
When ET Canada noted that he had six children, De Niro clarified he "just had a baby" and that he was a father of "seven, actually."
De Niro has two children with his first wife, Diahnne Abbott, and two children with his second wife, Grace Hightower. The "Casino" star has twins with ex-girlfriend, Toukie Smith.
It's unknown who the mother of his seventh child is. A rep for De Niro confirmed to multiple media outlets that he did, indeed, welcome a new child.
"The Godfather II" star also spoke about his parenting style, sharing that he's "loving with [his kids]," while also being "stern" on occasion.
"I mean, there's no way around it with kids. I don't like to have to lay down the law and stuff like that," De Niro told ET Canada. "But, [sometimes] you just have no choice. And any parent, I think, would say the same thing. You always want to do the right thing by the children and give them the benefit of the doubt but sometimes you can't."
De Niro went on to share, "You know, my kids disagree with me at times, and they're respectful. My daughter, she's 11, she gives me grief sometimes and I argue with her. I adore her, but, you know. And my youngest now, that'll be more to come. But, that's what it is."