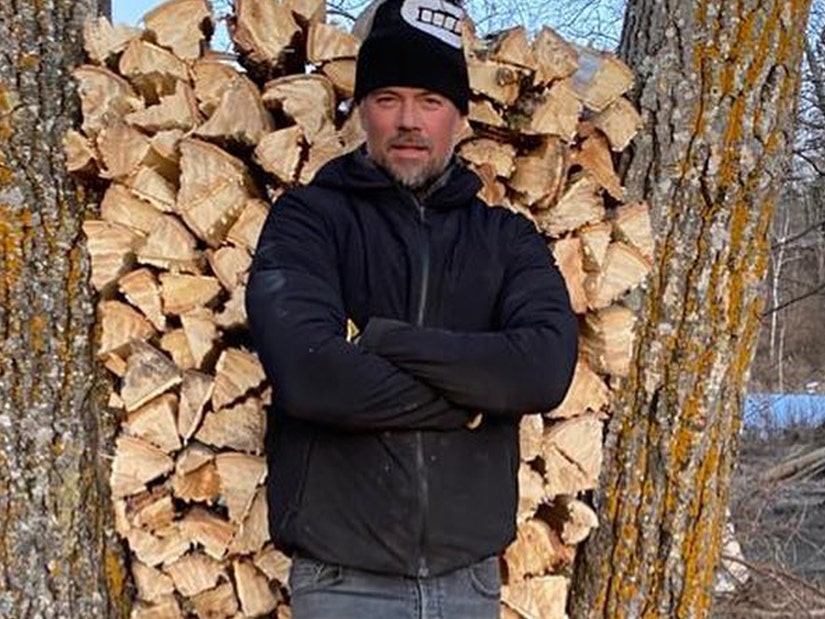 Instagram
"I have this crazy fixation on what happens if s--- hits the fan in LA," said the 50-year-old actor, who revealed he's building a compound in the wilderness.
Josh Duhamel says he's preparing for the apocalypse -- just in case -- by building a "doomsday" compound in the woods.
In a recent interview with Inverse, the 50-year-old actor revealed he's "become a bit of a doomsday prepper," sharing details about his lakeside estate in North Dakota, which he believes he and his family "could live off" if necessary someday.
Duhamel said it all began with "one little cabin," which had no electricity or water, with the "Shotgun Wedding" star calling the home "disgusting." However, after the cabin next door -- a "beautiful little idyllic cabin on the water" -- became available, he bought it.
"I have a tractor. I have a skid steer. I'm changing tires. I'm changing oil. I'm fixing things. I'm moving dirt, I'm popping rocks," Duhamel said, also sharing, "I'm learning how to hunt. I fish."
The "Transformers" star also said that he's become somewhat of a farmer. "We shaped the land. We created trails through it. I'm actually growing crops out there," he told Inverse, listing some of his crops, including clover and chicory to "feed the deer," and his plans to "grow pumpkins and corn."
When asked why he wants to feed the deer specifically, Duhamel said, "It's called a food plot. My idea is that I want to be able to hunt a deer. I'm not a hunter by any means, but I have this crazy fixation on what happens if s--- hits the fan in LA and I have to take my family out there and live off the land."
"I've become a bit of a doomsday prepper, I guess," he continued. "So I'm learning how to hunt. I have wells. We have water. We have fuel. I'm building something so if things do go south, I have a place to take my family. And I believe that we could live off the land out there. I'm not very good at it yet, but I'm getting there. It keeps my lizard brain active."
Waiting for your permission to load the Instagram Media.
The "Safe Haven" actor -- who is married to model Audra Mari and shares 9-year-old son Axl with ex-wife Fergie -- went on to share how he came to get into "doomsday prepping."
"I read this book called 'Patriots: Surviving the Coming Collapse' years ago, and it freaked me out a little bit," he said of the 1998 novel by survivalist author James Wesley Rawles.
"And then there was a movie or book about these guys who had this little community where everybody had their own specialty," he added. "One was weapons, one was canning, one was construction, one was medical. And if you didn't have something to bring to the group, you were out. I'm not saying I'm that crazy about it, but it is a comforting feeling knowing that I could survive out there."
When asked if he believes he has these survival skills, Duhamel said, "I'm working on those skills. I wouldn't call myself an expert or a survivalist by any means, but I'm getting better at it."