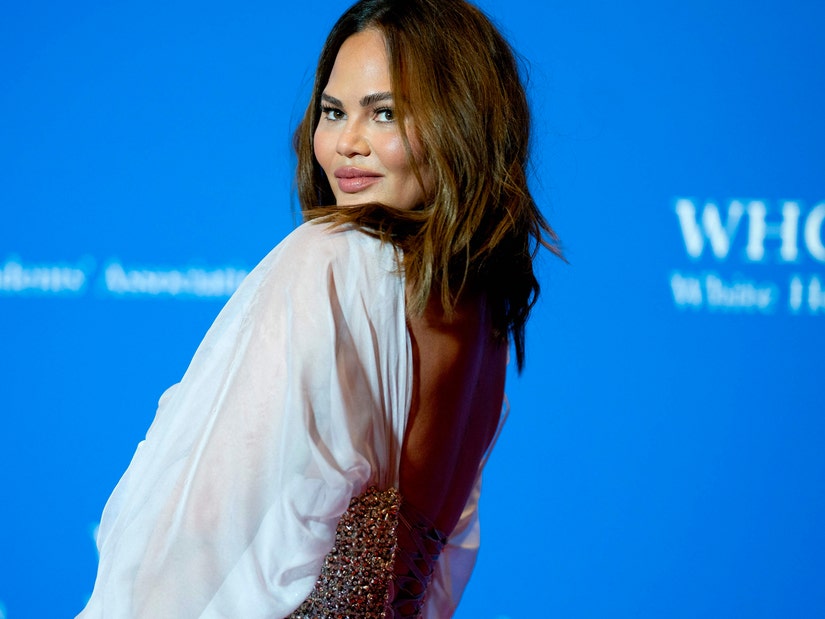 Getty
"Look at how your face could become if you're doing it wrong!" read the doc's since-deleted post.
Chrissy Teigen called out a plastic surgeon for trying to use her face as a warning to potential clients.
A doctor shared a Reel to her practice's Instagram page recently in which she used photos of Teigen alongside the title, "Have you seen Chrissy Teigen's 'new' face?"
In the caption for the post, they wrote, "This post is not out of mean intentions. It is merely here to discuss overfill and its possible consequences," referencing face fillers. "Look at how your face could become if you're doing it wrong," they wrote ... adding that "too much reliance on hyaluronic gel fillers ... can result in a puffy and bloated effect."
The comments on the post were filled with people writing negative remarks about Teigen, including, "She's a bad person so this is just her karma," "She's got the face she deserves," "She was beautiful before .. not sure why she destroyed her face like that," and "Looks like handsome squidward."
Teigen re-posted a screen shot of the video to her own Instagram page, wondering how the post wasn't mean-spirited.
"No mean intentions"??? But saying this could be your face if you do it wrong?" she exclaimed. "You're a piece of s---. I gained weight."
Alongside a shot of the comments, Chrissy also added, "Thanks for this."
After being called out by Teigen, it appears the surgeon in question removed the original video.
While Teigen has denied getting fillers in the past, she confessed to having fat removed from her cheeks in 2021, as well as getting Botox in her armpits to prevent sweating and breast implants, which she later removed in 2020.
See more celebrity clapbacks in the gallery below!