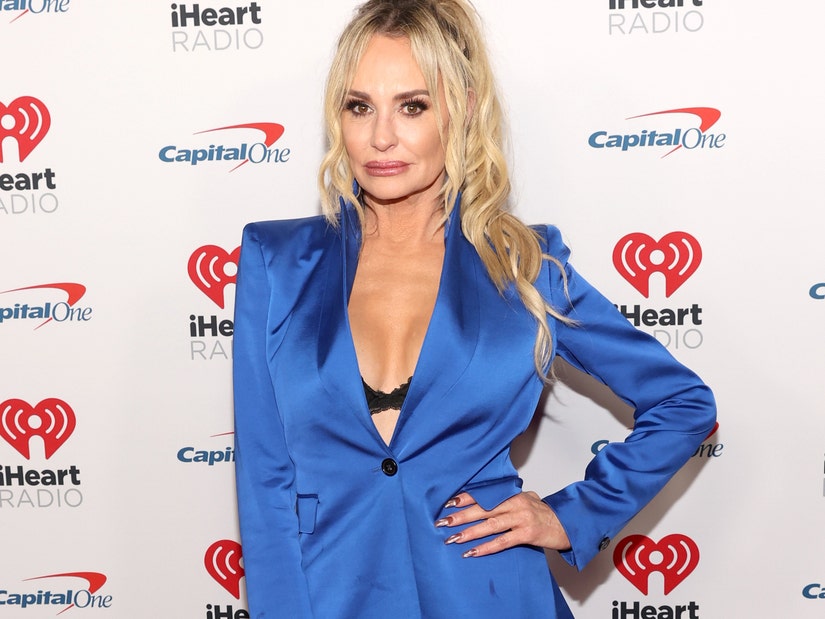 Getty
Armstrong was asked to share something none of her costars knew about her and certainly surprised them with this revelation.
Judge said the news wasn't "a shock" to her because she was already in the loop, mentioning how she knew Armstrong "had a full-blown relationship with a woman" in the past.
"Correct," said Taylor, confirming Tamra's statement. She then added that the relationship happened before her marriage to Russell Armstrong and lasted "about five years." The length of their relationship really surprised the other women, as Taylor joked, "Hell, I know marriages that don't last that long."
"Most people are surprised to find out that I'm bisexual. Probably because just like stereotypes," Taylor added in a confessional. "It's not something I broadcast, but I'm open to all people that have great souls and you can love."
Taylor married to Russell from October 2005, before welcoming daughter Kennedy together in 2006. She filed for divorce in July 2011, claiming physical abuse; Russell died by suicide just a month later.
Armstrong has been married to John Bluher since 2014.