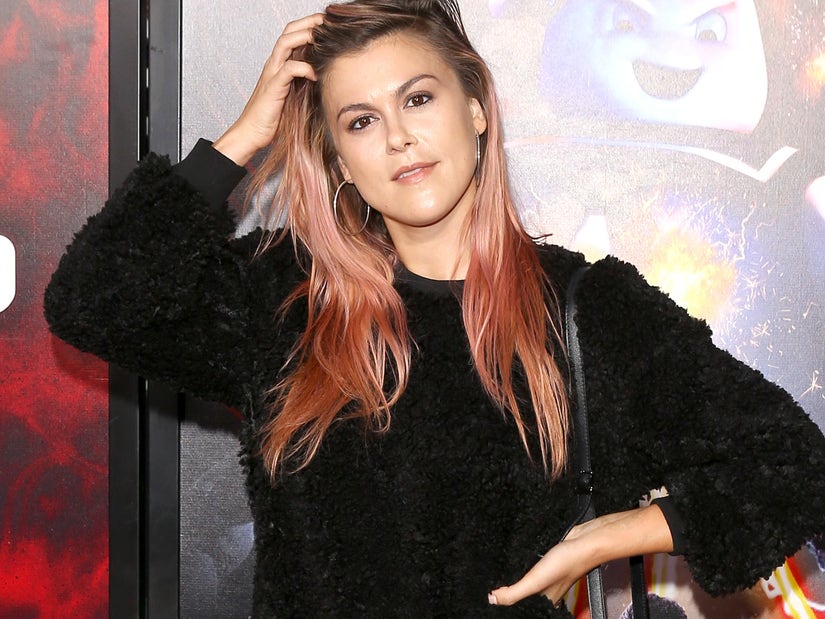 Getty
"Ned's Declassified School Survival Guide" alum Lindsey Shaw starred in more than 40 episodes of "Pretty Little Liars" across its first five seasons before returning again for its final run of episodes.
According to Lindsey Shaw, struggles in her personal life led to her getting fired from "Pretty Little Liars." For the first five seasons of the hit ABC Family show, Shaw had a recurring role as Paige McCullers, appearing in more than 40 episodes.
She was completely absent when the show returned for its sixth season, with Shaw opening up on the latest "Ned's Declassified Podcast Survival Guide" about how her drug use and unhealthy "relationship with food" led to the decision to fire her.
"I got basically let go from 'Pretty Little Liars' in season five because of the weight that I had lost," Shaw told her former "Ned's" costars Devon Werkheiser and Daniel Curtis Lee, per The Hollywood Reporter, "and it was really an embarrassing, embarrassing thing."
"Like I didn't look good too skinny and then, you know, then when I started to put the weight back on, I couldn't handle it being too heavy so it kind of played into this dumb cycle," she continued.
The actress added that she felt more confident in her poor handling of her "relationship with food" when she was between working job, "because I was always like, 'Oh, I could always just go get more Adderall' ... and be okay with it."
Shaw shared how she got the news, which she says came in the office of show creator I. Marlene King. "She was just like, 'So, we're gonna let you go,'" Shaw recalled, getting emotional. "She's like, 'It's not because of your acting.' She's like, 'But do you have anybody to talk to?' And I was like, 'Um, No.' And she's like, 'We'll find somebody, and we have to let you go for now.'"
Shaw was let go during the show's fifth season, but given a really powerful farewell scene with her one-time rival and sometime lover played by Shay Mitchell.
Mitchell was a big support for Shaw as well even as she struggled with her addiction in that final season, with the actress recalling how her co-star would bring her protein powder; they shared a nutritionist. "She was like, 'Girl!'" Shaw said. "Yeah, it was awful."
She also said she appreciated that she was fired "with so much care." Even more meaningful, she was invited back for the show's final season to allow her and her character a proper goodbye.
"It was really sweet because they brought me back in season seven and it was so lovely of that writing team to see that relationship and that character out," she said, adding that it was nevertheless "rough."
Shaw said that she's never made it back to that point in her career before that meeting with King. "It's a f--ing lot, dude," she said, per TVLine. "Caring about your body can make you go in all different directions, from plastic surgery to drugs to withholding to any kind of s--t."
That's why coming back to the show was so impactful. "I used that show as a therapy session every time I went in," she explained. "cried harder there than I did in that whole six years by myself. Everything went into Paige. … It was a great and crazy and scary and sad and wonderful and tragic ride."
Shaw shared that she's come into a much healthier relationship with her body and is so happy to see that the cultural landscape has evolved so much when it comes to talking about body image issues in Hollywood.
If you or someone you know is struggling with substance abuse, get help. The Substance Abuse and Mental Health Services Administration (SAMHSA) National Helpline (1-800-662-4357) provides 24/7, free, confidential support for people in distress.
If you or someone you know is struggling with an eating disorder, contact the National Eating Disorders Association (NEDA) at 1-800-931-2237 or go to NationalEatingDisorders.org.