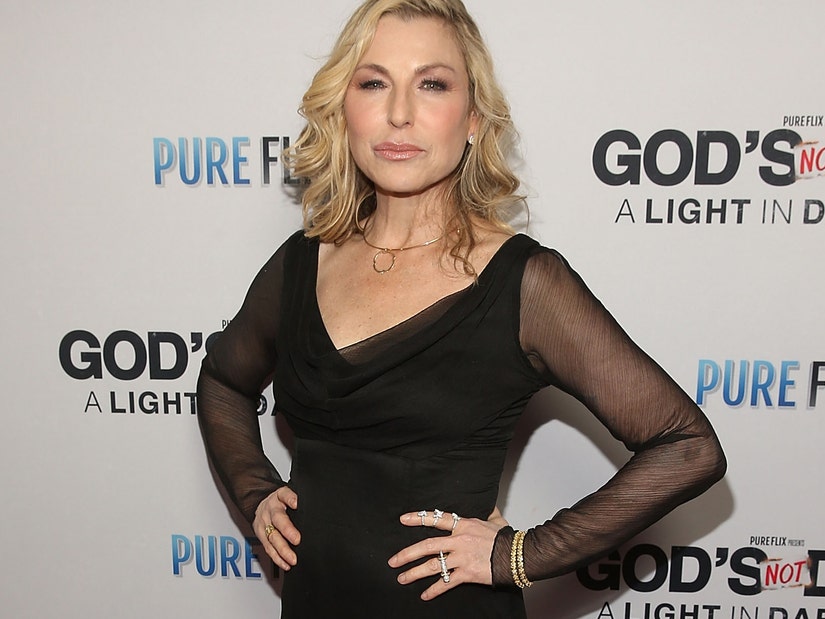 Instagram
"There were times we didn't think she was going to survive," shares her son, as the pair open up about what led to her overdose and her long, ongoing road to recovery.
Tatum O'Neal has been going through a secret health battle, following a drug overdose in May 2020.
Speaking out about her ordeal for the first time, the former child star and her son Kevin revealed to People that O'Neal suffered a stroke, leaving her in a six-week coma after overdosing on pain medication, opiates and morphine -- which had been prescribed to her to treat neck and back pain, as well as rheumatoid arthritis.
"She also had a cardiac arrest and a number of seizures. There were times we didn't think she was going to survive," explained her son, who said that his mother's "chronic pain" during COVID lockdown "led to a place of isolation."
O'Neal "had damage to her right frontal cortex," added Kevin, saying she was diagnosed with aphasia while hospitalized. Aphasia is a form of brain damage which affects ones ability to communicate -- and is initially what Bruce Willis was diagnosed with before the family received his frontotemporal dementia diagnosis.
"I woke up from a coma, without any words," said Tatum, 59. "I was in a coma and nobody could figure out if I was going to die or if I was going to live. And I lived."
According to the publication, O'Neal has "fought to regain her full memory," and has been undergoing numerous therapies at different facilities under medical supervision for the past couple years. Her son said that, "at times, it was touch and go," as he feared she would be "blind, deaf, and potentially might never speak again."
"I've been trying to get sober my whole life. Every day, I am trying," O'Neal -- who has been very open about her battles with substance abuse through the years -- told People. "I was an addict my whole life. Pretty much on and off, for the past 30 to 40 years. No more drugs. No more piulls. I don't want to use anymore."
Her son says it appears his mother has "embraced this attempt at recovery," while she added she wants "to be with my beautiful three kids." Her daughter Emily, meanwhile, called her "an unbelievable survivor."
If you or someone you know is struggling with mental health or addiction, contact the SAMHSA helpline at 1-800-662-HELP.