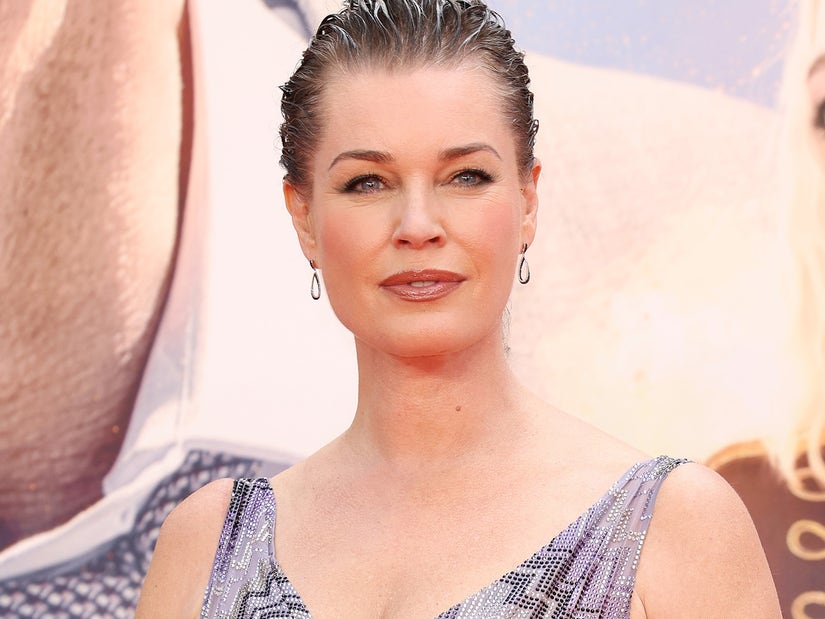 Getty
According to Rebecca Romijn, who appeared as a character thought dead who'd actually been transitioning into Alexis Meade, executives didn't love the idea until she was cast, calling it "a real boys' club running the show."
Rebecca Romijn knows she "never would be cast" as Alexis today, but she's still proud of the work she did as one of the most prominent transgender characters on television at the time.
The "Star Trek: Strange New World" star spoke with The Independent about the role, which she said executives were at first hesitant about it. According to the actress, they "didn't love the idea of the character" until she was cast.
"There was a real boys' club running the show behind the scenes at that point," she explained. "So to try and make it palatable to the boys' club...they pitched me. And I jumped at the chance."
In early 2007, the 5'11" actress made her debut about halfway through the first season of the prime-time soap opera, inspired by telenovelas. Having first been seen only in bandages, she was revealed to be Daniel's long-lost sibling, thought dead but actually just transitioning.
"I never would be cast in that role today, but I do feel like it helped open doors for the trans community," said Romijn. "I'd like to think that, anyway. I don't want to pat myself on the back too much."
Michaela Jaé Rodriguez became the first openly trans woman nominated for a major acting, winning a Golden Globe on the way, for her work on "Pose" just last year.
In the interview she talked about her approach to the character, who was every bit as over-the-top and sensual as every other woman on the show. "I really wanted to do that character justice -- and make her as hot as possible," she laughed.
That said, though, if there were ever an "Ugly Betty" revival or even a reboot, she doesn't think she or any cisgender woman should take on her role. "I do think Alexis should be cast with a trans actress. That would be the correct thing to do."
Romijn has made a career out of representing oppressed women struggling to be heard or be allowed simply to exist. One of her most prominent roles, as the mutant Mystique in the original "X-Men" trilogy, was all about refusing to hide who she was.
Now, in her latest role as the genetically augmented Una (aka "Number One") on "ST:SNW," Romijn just took the lead in a storyline that saw her put on trial for hiding her augments, as they are discriminated against in Starfleet.
"Una's story is about prejudice and persecution, but it could be religious, it could be racial, it could be about immigrants, it could be about the trans community and trans rights," said Romijn. "It very much depends on who you are in the audience and how you receive it."
She touched briefly on the difficulties of working on the "X-Men" films, including directors Bryan Singer and Brett Rather, who've both been hit with accusations of inappropriate behavior on set. While she has mostly fond memories personally of working with Singer, she was not as kind to Ratner.
She also conceded that she had not really told her own #MeToo stories because she "had two major issues with two directors ... and both of them already got theirs, one of them being Brett Ratner. She did not name the other, feeling it was unnecessary to pile on.