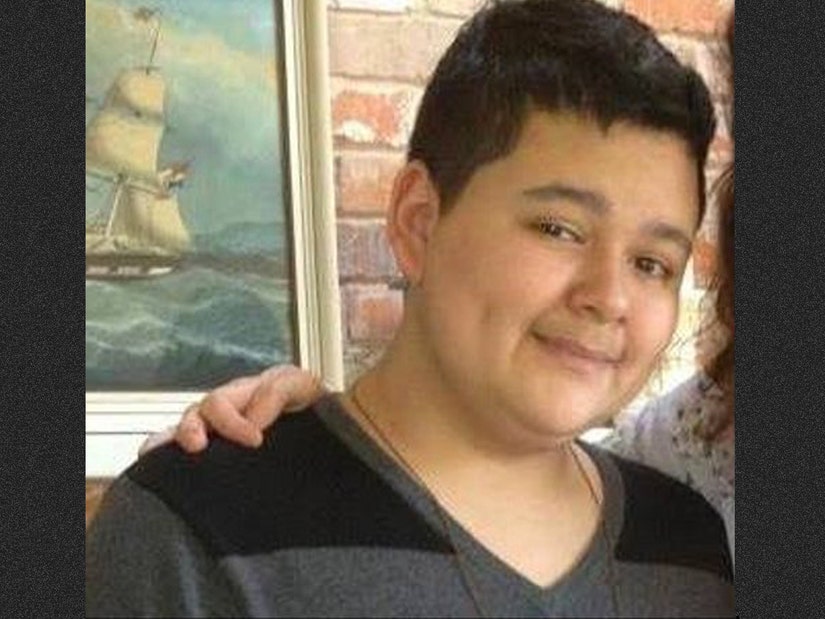 Twitter
Then-17-year-old Rudy Farias was reported missing back in 2015; now, police say he and his mother spent the past eight years "misleading" and attempting to "deceive" officers.
Eight years after Rudolph "Rudy" Farias allegedly vanished without a trace while walking his dogs when he was just 17, he was found alive outside of a church last month. The good news was quickly overshadowed by suspicion, however, as neighbors came forward saying they had seen him in the years since and didn't realize he was considered "missing."
Now, in a wild twist, police announced they believe he was never missing in the first place.
On Thursday, the Houston Police Department held a press conference in which Lt. Christopher Zamora of the homicide division's missing persons department said that over the past eight years, "investigators followed up on many tips, leads, collected evidence proving that Rudy was not missing during the eight-year period."
"Many of these facts included contacts and statements with relatives, friends, neighbors and medical professionals," he said, before stating that both Farias and his mother Janie Santana had also spoken with authorities throughout that time.
"During these contacts, fictitious names and date of births were given, misleading officers and Rudy would remain missing. In fact, both Janie, Rudy's mother, and Rudy himself gave fictitious names while interacting with various patrol officers," claimed Zamora.
"After investigators talked with him yesterday, it was discovered that Rudy returned home the following day on March 8, 2015," Zamora continued. "The mother Janie continued to deceive police by remaining adamant that Rudy was still missing. She alleged her nephew was the person friends and family were seeing coming and going, however we disputed that."
Police also said that, "based on Rudy's interview, there were no reports of sexual abuse reported." When directly asked whether there was a possible sexual relationship between the mother and son, Zamora said it's state law to not release any type of information related to sexual assault.
Authorities also said, at this time, that the district attorney's office has declined to file charges for making fictitious police reports -- but added that this is still an ongoing investigation and charges could come further down the line. Police also said that they aren't calling Rudy a victim yet -- instead labeling him a "potential victim" for the time being -- and added they wouldn't comment on any speculation of mental illness. During the presser, they said there was also "no information to say it was a kidnapping."
When asked about a possible motive, they declined to give any information at this time.
On Sunday, the Texas Center for the Missing said Farias was "located safe" alive outside of a church. At the time, his mother said in a statement, "My son Rudy is receiving the care he needs to overcome his trauma, but at this time, he is nonverbal and not able to communicate with us. We are asking for privacy during this difficult time but will share more details as Rudy continues to heal."
She also said he was found with cuts and bruises on his arm.