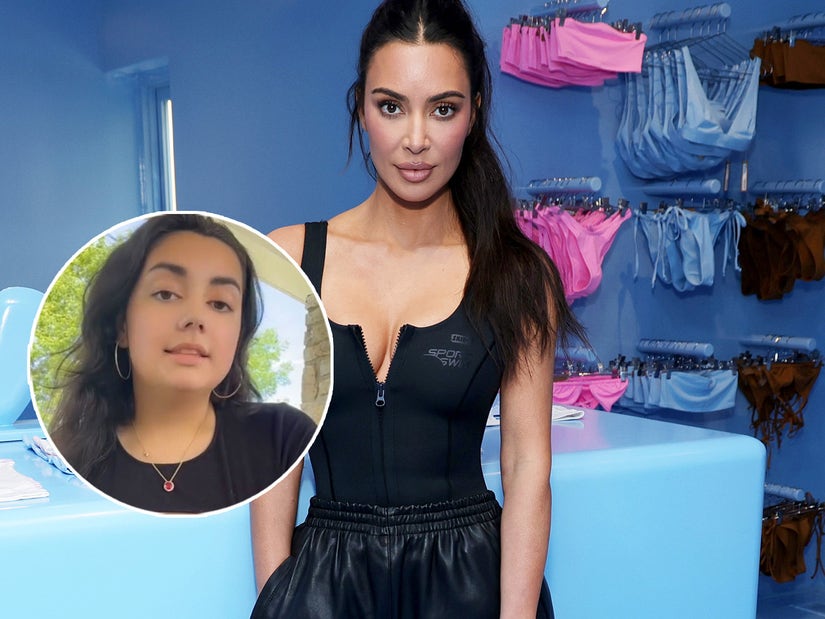 Getty / TikTok
"It's like body armor for women," the TikToker says of the shape wear
Kim Kardashian is now, apparently, saving lives! Through her line of shapewear, that is.
The Skims founder is receiving praise from a woman who claims that her Skims bodysuit saved her life after she was shot on New Year's Eve. The woman took to TikTok to share her story and give her thanks to The Kardashians star.
"Kim Kardashian saved my life," began the TikToker. "I got shot four times. The night I got shot, under my dress, I was wearing a Skims shaping body suit. It was so tight on me that it literally kept me from bleeding out."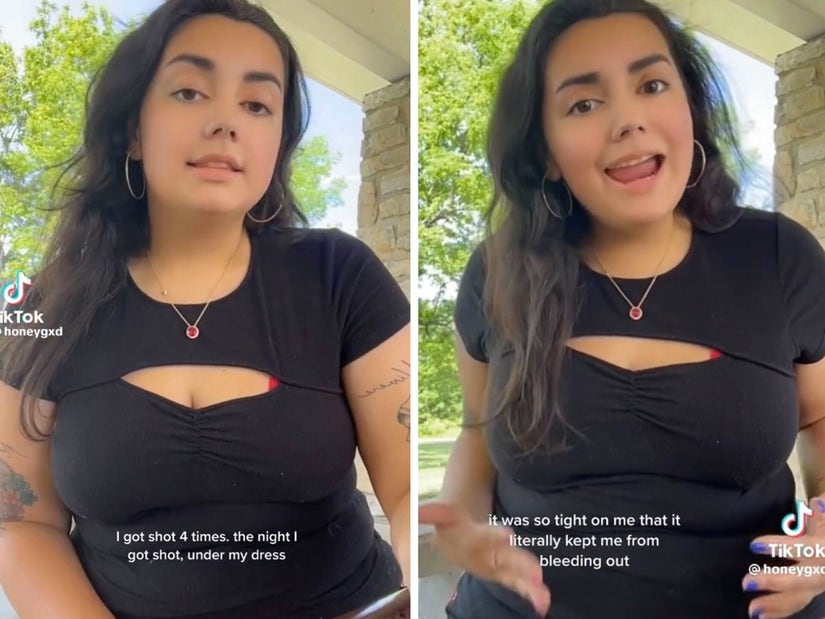 TikTok
"I recommend it," she continued. "I'm definitely gonna buy some more. I mean, I should wear it every day."
"It's like body armor for women," she added. "Call it fate, or Jesus. But I'mma call it Kim. I'mma call it Kim for sure.
Kim herself saw the video, which she shared on her Instagram Story, writing "wowww."
Skims and other shapewear is not approved or recommended for use as body armor.