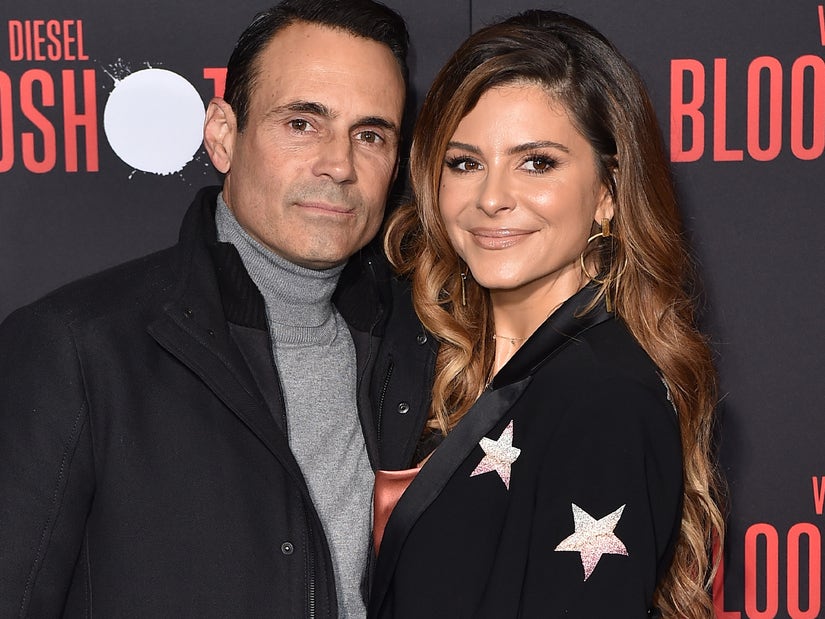 Getty
"Athena is our miracle baby," said Menounos, who has been open about her infertility struggles.
The television personality and star opened up about her new daughter, who she welcomed via surrogate, in an interview with Us Weekly.
"It was the most special moment of my life," said Menounos of holding her daughter Athena Alexandra for the first time. "The doctor literally grabbed her and hiked her onto me. I sat with her on my chest, and Keven and I kept looking at each other like, 'Oh, my God.' It was just pure joy."
"It was like Christmas morning times a million," added her husband, Keven Undergaro.
Menounos has had a long journey to this point, between her battle with a brain tumor in 2017 and infertility issues which led the star to try surrogacy. She announced the coming baby earlier this year on Live With Kelly and Ryan, where she added that some stars helped her with the process.
"It's been a long time, we've done everything. They tried to get me pregnant, that didn't work. Kevin had a surgery, that didn't work. He's hung me upside down like a chicken, that didn't work! We did everything," Menounos, who has been open about their ongoing experience with IVF and surrogacy, told the TV hosts.
Waiting for your permission to load the Instagram Media.
"But we got so lucky. Zoe Saldana and Kim Kardashian have been so helpful for me in this journey and they both gave me all their advice and people," she added.
"Athena is our miracle baby," Menounos told Us. "I'm so grateful for her."
Menounos described her new experience with motherhood as "euphoric."
"For so long, I've felt something's been missing. I'd go to kids' birthday parties, and I'd be a little sad because I wanted my own family. And now I feel so grounded, like I finally know where I belong."
Menounos also shared the "crazy story" about starting the surrogacy process.
"Two days before we implanted, Keven and I were sitting outside, and I said to him, 'It's do or die; [the surrogate and her husband are] flying in [to L.A. from Wisconsin]. We are going to implant these embryos. If we don't think this is right for us, we have to make a decision now,'" recalled Menounos. "All of a sudden I hear rustling, and a huge stork flies out of this tree across the street. I have the f—ing video!"
"The fibroid was the size of a baby. I have a C-section scar, basically, even though I never had a baby — I gave birth in a different way!" said Menounos.
"I've had a lot of low moments, so I've had a lot of practice in overcoming them. You have to come out of the victim mentality," she said of how she managed to stay positive in these hard times.
"Everyone asks, 'Why me?' And my thing is, 'Why not me?' That helps me get out of things faster. I just beat this tumor because I found it early, and other people don't, so I'm lucky. I try to focus on how I want to feel rather than the other stuff. It takes a minute; it's not easy."