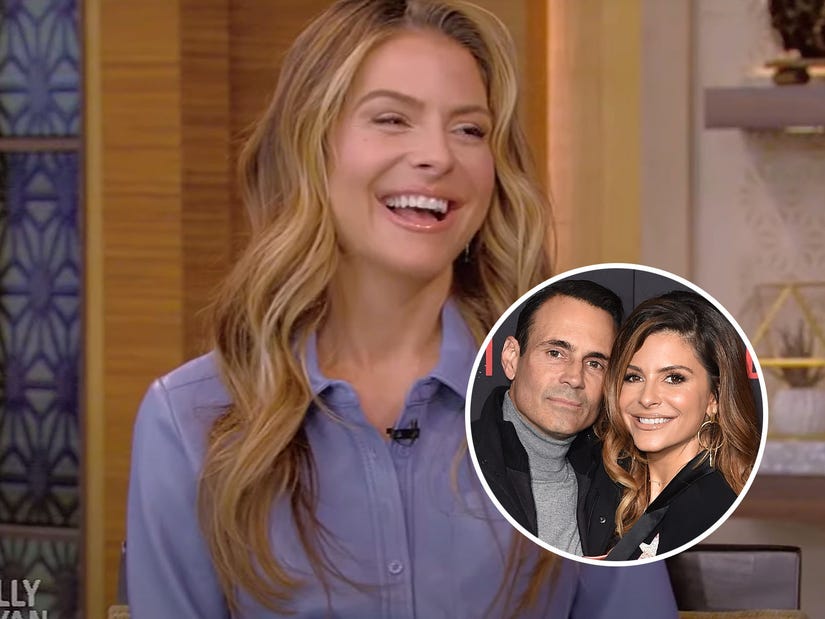 YouTube / Getty
Announcing the news, she thanked both Kim Kardashian and Zoe Saldana for their help through the process.
Maria Menounos and husband Keven Undergaro are expecting their first child together.
The 44-year-old TV host announced the news this morning on "Live with Kelly and Ryan," confirming the couple will welcome a baby via surrogate later this year.
"We had a lot of plans, we were going to go to Greece in the summer. We're having to move that up because we're having a baby," she exclaimed during the morning show, tearing up as she revealed the major life update.
"I had to share it here first because you guys are my family, you guys have been on the journey and we're so grateful," she said, adding she's "super excited" after "almost a decade" of trying to have a child.
"It's been a long time, we've done everything. They tried to get me pregnant, that didn't work. Kevin had a surgery, that didn't work. He's hung me upside down like a chicken, that didn't work! We did everything," Menounos, who has been open about their ongoing experience with IVF and surrogacy, continued.
"But we got so lucky. Zoe Saldana and Kim Kardashian have been so helpful for me in this journey and they both gave me all their advice and people," she added.
"Kim, especially, gave me this wonderful lawyer and he found me this woman Stephanie who helped me find our surrogate," Menounos continued, "and we're just so, so grateful because these people really help you bring life forward. Without them, we wouldn't have been able to do this."
She went on to call her surrogate and the surrogate's family "literal angels," before saying the couple is just "so grateful for everyone who's helped us along the way."
"Just after a decade of trying everything, we are so grateful to the beautiful family helping us conceive our baby," Menounos added in a statement to People. "Keven, my dad and I are all beyond excited for this soul to come into our lives. What a blessing."