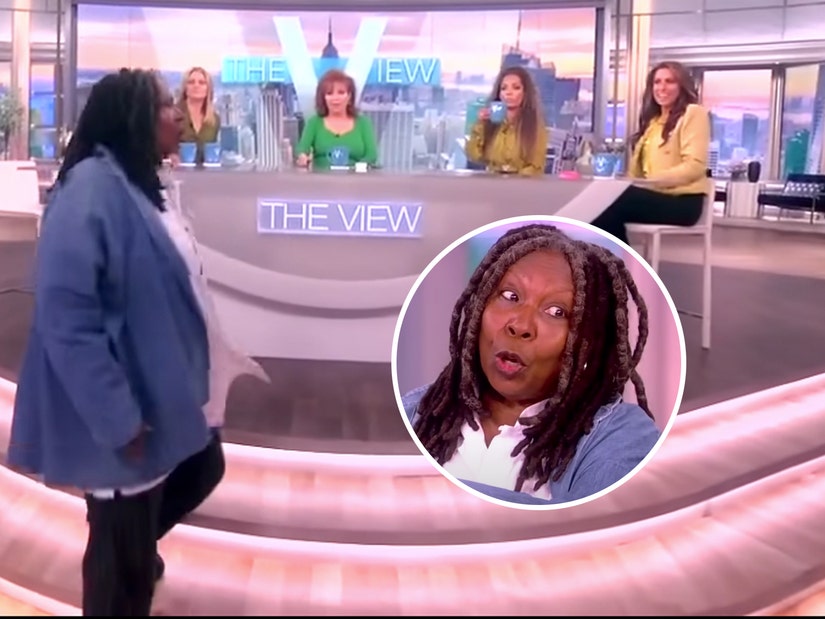 ABC
"I'm leaving, y'all," she exclaimed, as a confused Joy Behar exclaimed, "Where are you going?!" following a conversation over Miranda Lambert's mid-concert selfie shaming.
One of the Hot Topics on the morning show Tuesday was how Lambert stopped one of her shows to call out a group of women for taking a photo during her performance. The panel of cohosts were split on whether Lambert was in the right for shaming the group.
"I think shame all around, to be honest," said Alyssa Farah Griffith. "I don't like the culture of like you go to concerts to live through your phone and not be present and respect the performer. I also think it's a little bit of an overreaction."
"People paid money for their pictures, they want to be there, they're trying to enjoy themselves. Don't embarrass them," she added.
But Whoopi disagreed, saying, "No, they don't want to be there." She continued, "If they paid money for the tickets, they came to see her. So if she's singing, at least a little respect, acknowledge you can see her, she can see you too."
Goldberg went on to compare the women's behavior to how most treat lounge singers. "You know, you go into a bar, someone's at the piano and nobody's listening. That's what it's like for her," she added.
Sunny Hostin wasn't split on the scenario either, but she had the complete opposite position from Goldberg. "The expensive tickets in the VIP section they're in are $750," she said, "I'm gonna take as many selfies as I want if I paid $757 for tickets. I'm sorry, just me."
"You know what, stay home!" Goldberg shot back. "If you're going to $750 to come to my concert, then give me the respect of watching me while I do my thing, or don't come!"
As Hostin said that she'd maybe like to "relive" the moment later through her selfie photos and videos, Goldberg got out of her seat and said, "Turn on the television girl!" When she then began to walk away, Joy Behar exclaimed, "Where are you going?!" -- with Whoopi cracking, "I'm leaving y'all!"
But she wasn't walking out on the taping entirely. Instead, she revealed she was actually just going into the audience to meet a 91-year-old woman attending the show and to give her -- what else -- a selfie!