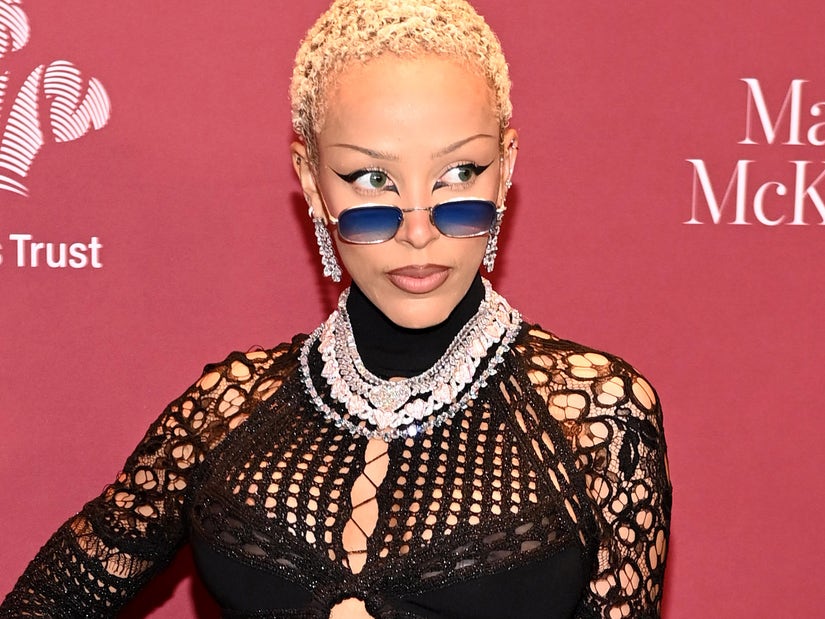 Getty
Doja Cat has been waging war with her own fans for months now, most recently slamming their self-proclaimed fan nickname of Kittenz -- though there are some who think this is all some pre-planned stunt.
Is Doja Cat really waging war against her own fandom, or is it all some carefully orchestrated plot to gain publicity for her next single? The singer and rapper has seemingly been at odds with her fans for months now.
She drew their ire when she said her previous two albums, which drew many of them to her, were little more than "cash grabs," basically insulting those who bought or enjoyed them. Now, she's going after them for their fandom name -- even as she helped it develop.
Like many stars, Doja Cat's fans have a nickname for themselves, Kittenz. They've been using it for years, and it first came out after Doja herself made a since-deleted poll in 2020, per E! News, and asked them what they wanted to be called, "because I don't feel morally right pet-naming you guys."
Now, though, she's singing a very different tune about the name, taking to her Threads account to blast her fans for self-identifying that way. "If you call yourself a 'Kitten' or f---ing 'Kittenz' that means you need to get off your phone and get a job and help your parents with the house," she wrote.
When she was reminded that she started the poll that led to the nickname, the rapper said she did it "when I was an alcohol [sic] teen" and added, "My fans don't call themselves s---." She was 24 at the time of the poll.
She then continued to wage one-on-one battles with her fans. When one fan site asked what to change the name to, Doja replied, "Just delete the entire account and rethink everything." After spatting with a few other fans after they started turning on her, Doja ultimately deactivated her Threads account.
Meanwhile, all of her anti-fan antics have reportedly cost her more than 185,000 Instagram followers, according to Hype Auditor, as reported by The Daily Mail (who brought all the receipts in the form of screenshots). At 25.8 million followers, though, this represents a dip of less than two percent.
Even as she appears to be alienating her fanbase, Doja is preparing to head out on a new tour kicking off on Halloween, while she drops her fourth album sometime later this year.
While many fans are expressing their frustration at the artist, there are some holding out hope that this is all some publicity stunt. One fan even posted that this is Doja in character as "Scarlet"; she'd previously teased "Scarlet is Here" on Twitter and changed some of her cover art to red on Spotify in sync with the track "Paint the Town Red."
Is it all a mad plan (that's possibly going awry)? You can check out some of the varied reaction below.
"my fans don't name themselves shit. if you call yourself a "kitten" or fucking "kittenz" that means you need to get off your phone and get a job and help your parents with the house."

This coming from doja cat???

The same woman who was meowing at met gala..? pic.twitter.com/YyKQSklQJM

— ʙᴀɴɢᴛᴀ7 (@bangtantition) July 24, 2023 @bangtantition
she's beginning to tease her next single and she KNOWS what's she's doing!!

all the **attention** is on her right now.

she's building up press for the single she has releasing soon

"PAINT THE TOWN RED" pic.twitter.com/Wolh5ML3rK

— jaime ୨୧ santi (@hisojacat) July 24, 2023 @hisojacat