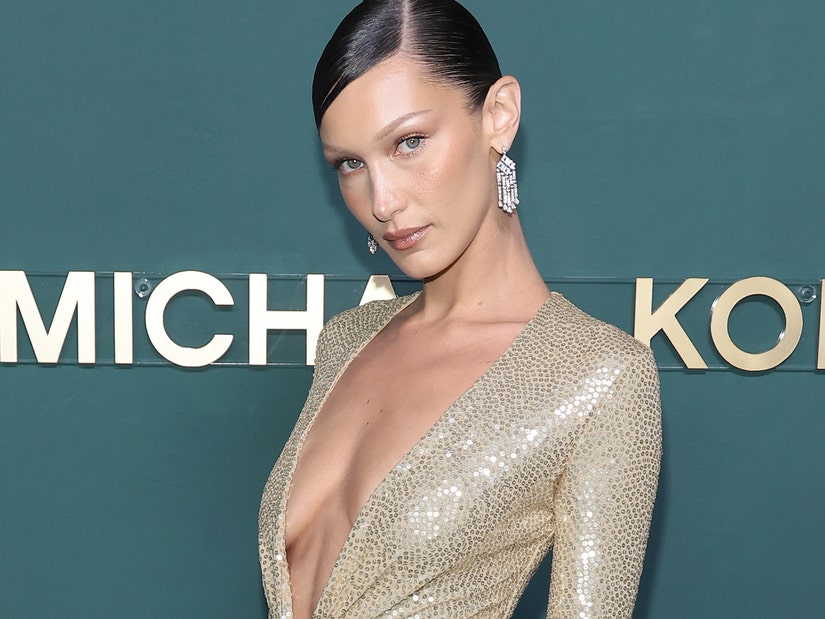 Getty
The model took to Instagram to promote her new Kin Euphorics drink and open up about being 10 months sober.
Bella Hadid has given fans a new update on her sobriety journey.
Hadid, 26, took to Instagram on Wednesday to share that her the latest "potion" from her Kin Euphorics brand, Actual Sunshine, had made its way to Sprouts store for "Dry July."
"I'm so proud of anyone pushing through dry July. With Kin and lots of self love, I am almost 10 months no alcohol!" revealed the model. "I'm so proud of anyone discovering their sobriety or anyone who has had the courage to open their mind to Dry July," continued Hadid.
Waiting for your permission to load the Instagram Media.
In September 2022, the model revealed she launched Kin Euphorics after giving up alcohol and finding that the alcohol-free, botanical-infused sparkling beverage helped her with social anxiety, brain fog and burnout.
At the time, she spoke with InStyle about her complicated relationship with alcohol and opened up about how drinking would affect her anxiety.
"I don't feel the need [to drink alcohol] because I know how it will affect me at 3 in the morning when I wake up with horrible anxiety thinking about that one thing I said five years ago when I graduated high school," Bella confessed. "There's just this never-ending effect of, essentially, you know, pain and stress over those few drinks that didn't really do much, you know?"
She continued, "I have done my fair share of drinking. I loved alcohol, and it got to the point where even I started to, you know, cancel nights out that I felt like I wouldn't be able to control myself."
Waiting for your permission to load the Instagram Media.
"We never wanted to ostracize anyone from access to brain care and an opportunity to discover Wellness in a new way," she wrote in her caption. 'We want music listeners, DJs, dancers, clubbers, ravers, musicians, eaters, drinkers, sober ragers to use kin as part of their lifestyle."
Hadid continued: "We really want the world of Vegas to try us and let us know how you feel! We want Kin to be used at all times of the day, with or without alcohol, whenever/whatever you need to stay healthy, uplifted, energetic and able to party on."