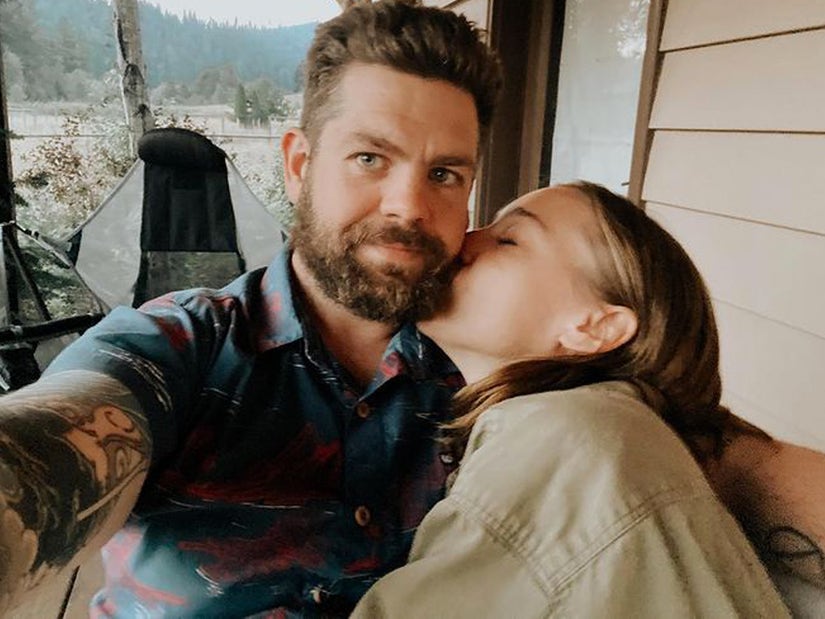 Instagram
"I married the most amazing women I've ever met. All in," Jack announced Thursday.
Congratulations are in order for Jack Osbourne and his now-wife, Aree Gearheart!
Jack took to Instagram Thursday to reveal that he and his longtime love tied the knot in a secret ceremony last week.
"Something really cool happened. I married the most amazing women I've ever met. All in," Jack captioned the photo, which saw the two dressed in their wedding wear in an idyllic forest scene.
For her part, Aree shared the same pic with a special message to her "best friend."
"snuck away and married my best friend last week. i am honored to be your wife. all in forever 🌿," She wrote.
Waiting for your permission to load the Instagram Media.
The news was met with love from Jack's famous family, with mom Sharon Osbourne re-posting the announcement to her feed, and welcoming Aree to the Osbourne family.
"Bursting with joy for @jackosbourne and @seecreature !!," Sharon wrote alongside the pair's wedding photo. "Enjoy the beautiful ride ahead and welcome to the family. ❤️🎊."
They also got love from friends and fellow celebs alike, including Jack's former Dancing With the Stars partner, Cheryl Burke, who commented, "OMG! Congrats to the both of you. 🤍."
Bachelor Nation's Nick Viall also commented, writing, "Stunning."
The pair announced their engagement in December 2021, with Jack popping the question after two years of dating the interior designer.
Waiting for your permission to load the Instagram Media.
"Today I asked the most beautiful and loving woman I've ever met to marry me. She said yes!!," the reality TV star wrote at the time. "Life is a series of doors and I'm so excited to walk through this one with her."
"She's truly a magical being with a heart bigger [than] anything I could have imagined," he added. "Her step-mom skills make my heart so full. I couldn't be happier [than] I am right now."
Aree also announced the news on her Instagram, resharing the photo of herself and Jack.
"today my best friend asked me to marry him in a magical winter wonderland. i'll love you forever and then some @jackosbourne," she captioned the post. "my soulmate, my adventure partner, my protector. i'm ready for forever w you + our tribe."
In addition, Aree gave a closer look at her sparkler on her Instagram Story. She also posted another photo of herself and Jack in the snow to mark the magical moment.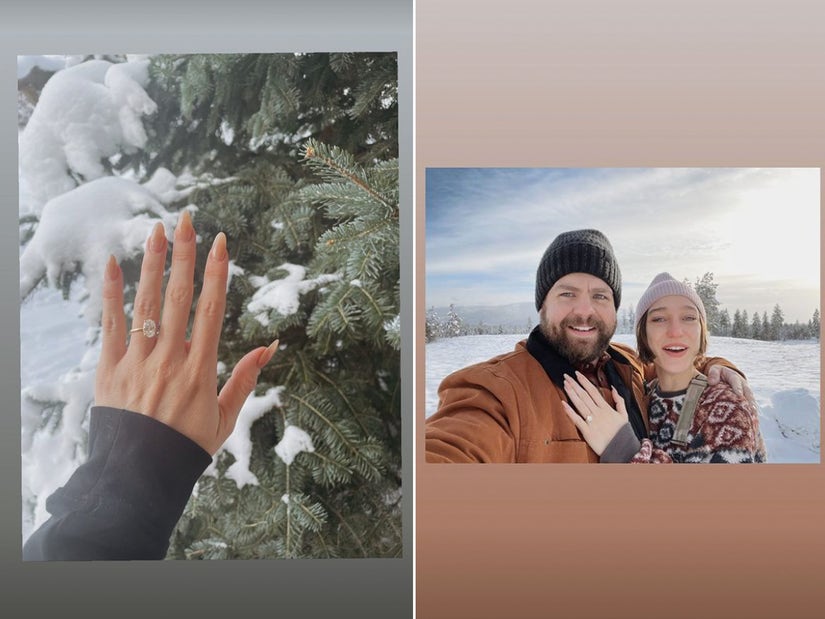 Instagram
Jack and Aree have been together for over four years, going public following the 2019 American Music Awards, where they were seen holding hands.
Jack was previously married to Lisa Stelly. The former pair split in 2018 and their divorce was finalized in 2019. Jack and Lisa share kids Pearl, 10, Andy, 7, and Minnie, 5.