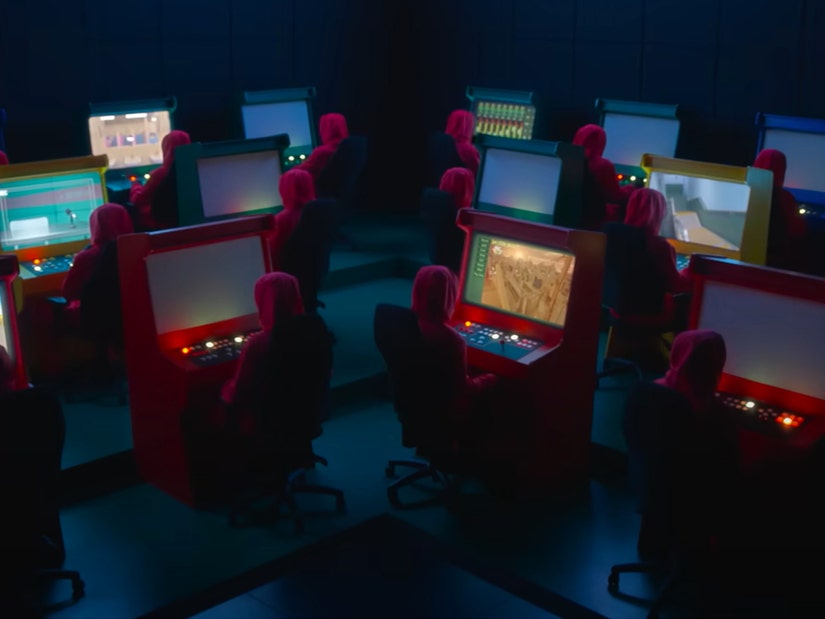 Netflix / YouTube
The competition, modeled after Netflix's biggest hit to date, Squid Game, will see the group of real-life contestants go head-to-head in a series of challenges
Netflix's latest reality series, Squid Game: The Challenge, will see 456 brave people put it all on the line for a chance at $4.56 million.
The competition, modeled after Netflix's biggest hit to date, Squid Game, will see the group of real-life contestants go head-to-head in a series of challenges based on the Korean game show in the scripted series.
The group will be introduced to some new games as well, with only one lucky winner taking home the $4.56 million cash prize.
"$4.56 million -- people do a whole lot worse for a whole lot less," one contestant is heard saying in the trailer.
"Though the reality version of 'Squid Game' isn't a matter of life or death, there's still a lot on the line," the show's logline reads. "456 players will compete to win $4.56 million, the largest cash prize in reality television history. Through a series of games, each player will be pushed to their limits and forced to ask themselves just how far they'll go to win, with opportunistic alliances, cutthroat strategies and timely betrayals to follow."
The show, much like the OG Squid Game series, has already been hit with controversy, however, with several contestants getting injured during filming on the show's U.K. set back in January.
The contestants -- who were not paid for their participation in the series -- collapsed on set from a combination of cold and fatigue during the blustering winter-time shoot.
Check out the trailer below to see just how far contestants will go to take home the multi-million dollar prize:
Squid Game: The Challenge premieres November 22 on Netflix.