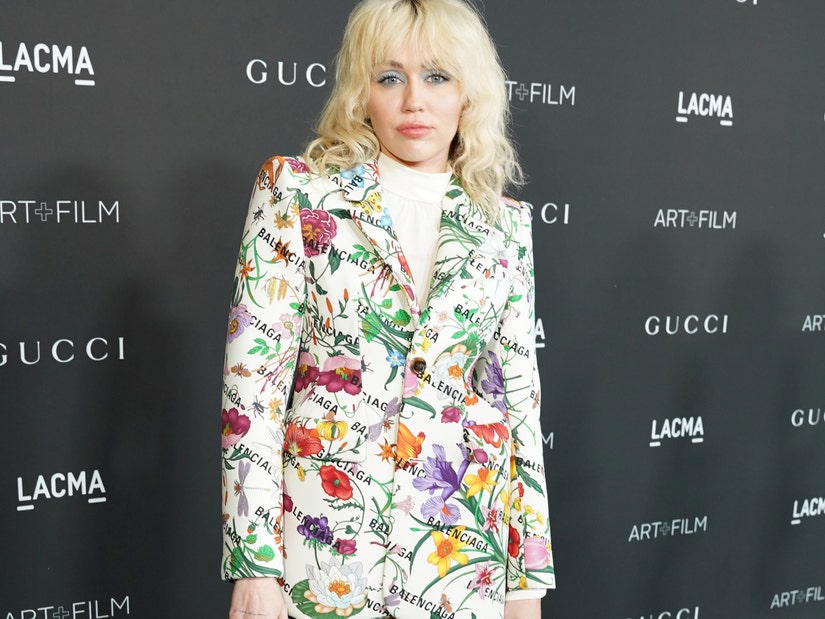 Getty
"You could be one of my daughters in this photo," shared one star after seeing Miley's dark new 'do.
After 10 years of being a blonde, the singer debuted her brown locks on Instagram.
"@sabatods Congratulations on your beautiful debut show as creative director @Gucci 🖤 Your stunning heart was shown in every stitch. I love you & am so proud," she captioned. "Now give me everything."
Waiting for your permission to load the Instagram Media.
Fans are living for the transformation, flooding to the comments with praise for the new look.
"OMG YOU ARE TOTALLY BROWN AGAIN. FINALLY. IVE BEEN WAITING FOR THIS MOMENT FOR LIKE 10 YEARS," wrote one fan. "MILEY BEING BRUNETTE AGAIN!!!," wrote another.
Influencer Jessica Vill added, "Welcome to the dark side again sis 🔥😈."
Lisa Rinna even commented, adding that she looks like she could be her child. "I'm just going to say it you look like you could be one of my daughters in this photo ❤️❤️❤️❤️❤️ love you," she wrote.
Fans also posted old gifs of Miley, like one from the "Party in the USA" music video, where the singer was seen rocking her brunette look in the past.
However, one must wonder what her godmother -- the iconic Dolly Parton -- is thinking of this transformation, after she was credited as the reason Miley stayed blonde for their 2022 New Year's Eve co-hosting gig.
When Miley mentioned she might change up her look by dyeing it a different color at the time, Dolly wasn't having it.
"I've never seen Dolly actually scared before ... she acted like I told her the worst news you could imagine," Miley told Today in 2022.
"She clutched her pearls, gasped and went back, and goes, 'You can't do that. You are me.' So I'm somehow some extension of Dolly Parton, where she looked like I had just given her the worst news you've ever heard. So I will be blonde."