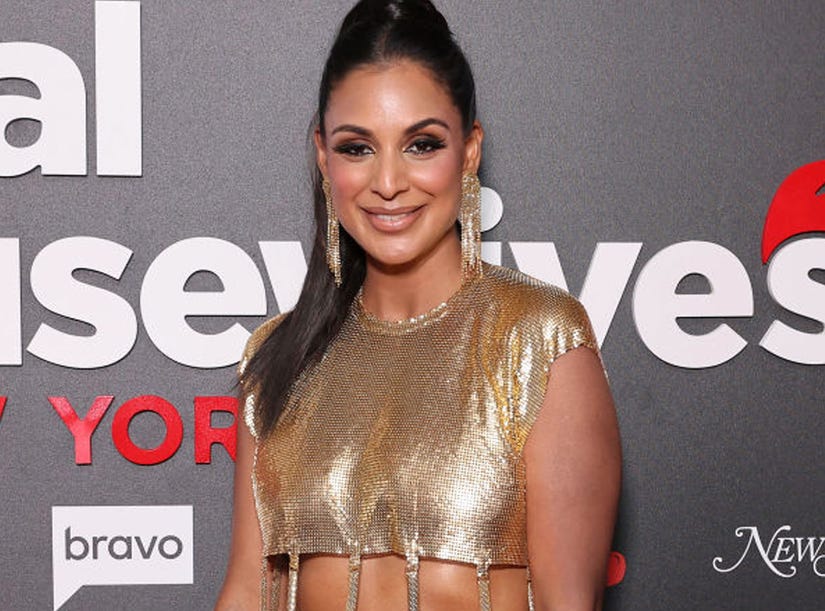 Getty
"I wanted to share my experience overall because I think that it was important as a woman of color to kind of be in that position to normalize it," RHONY star Jessel Taank said of her decision to open up about her IVF journey on season 14 of the Bravo series.
Jessel Taank is revealing the very important reason she chose to share her IVF journey with the world.
The medical procedure, which helps so many families conceive, occurs when an egg is fertilized by sperm in a test tube or elsewhere outside the body. The fertilized egg, called an embryo, is then returned to the woman's womb to grow and develop.
TooFab spoke to The Real Housewives of New York star, where she detailed why she wanted open up about her experience on the revamped series' 14th season, and revealed why she waited to tell her mom about undergoing IVF till the cameras were on.
"When I went through IVF, I always remember finding comfort in other people's stories -- whether it was success or not -- because you go through so much in that moment," Taank, who welcomed sons, Kai and Rio, now two, with husband Paavit Randhawa, back in 2021, said.
The RHONY star, who underwent IVF treatments for nearly four years before getting pregnant, said that by sharing her story on a public platform, she was hopeful that women going through something similar could find comfort in what she went through, the same way she found comfort in relating to women who were going through IVF when she was in treatment.
"Obviously, how I conceived my children was such a big thing to me, because I went through so much," she added.
As for why she waited to tell her mom, Nilam, until the cameras were on, Taank said it boiled down to the fear and stigma that are sometimes present in Indian and Middle Eastern communities surrounding the topic of IVF, saying many frowned upon not conceiving "naturally."
"It's really not easy to talk to our parents about certain things," she explained. "I wanted to share the conversation with my mom because A., I wanted to share my experience overall, because I think that it was important as a woman of color to kind of be in that position to normalize it. And for my mom -- the amount of messages just like, 'Oh my god, you've kind of helped me communicate to my family what I've been going through.'"
Taank continued, "And it wasn't intentional, but I was like, 'I wonder if people see me have this conversation in quite a public way with my mom, they'll feel inspired to maybe do the same if they're going through any type of similar situation.'"
Ultimately, Taank said she believes that many women -- especially women of color -- going through IVF don't feel supported and often feel like they are going through the journey on their own, and she wanted to serve as a reminder that they're not.
"I think women of color, in general, don't really have that support system," she said. "And I don't why, but for me it was like, I only told a handful of people, but when I did come out on national TV about what I had gone through, the amount of friends, close friends, people that I thought I knew everything about, A.) either called me and said, 'Oh my god, I had a miscarriage,' or that they were going through IVF and hadn't told anyone."
"It was so crazy to me," she continued of the taboos associated with IVF. "Because I don't know why it's such a stigma surrounding those topics."
Taank added, "And I do feel like we need to open up and share what we're going through in order to get that support."
Hear more of Taank's story on The Real Housewives of New York City, airing Sundays at 9:00 p.m. ET on Bravo.