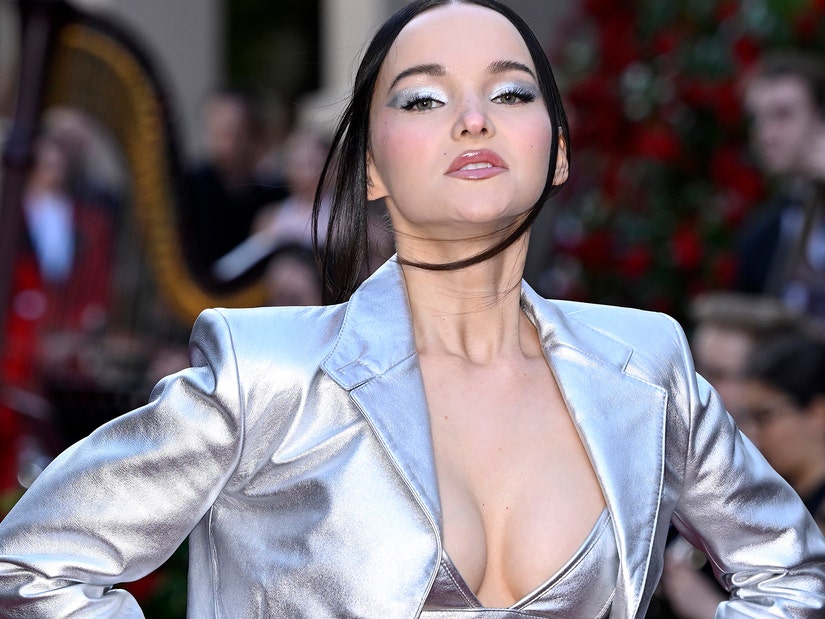 Getty
Dove Cameron opens up about times she "was incredibly suicidal," as well as the death of her father by suicide when she was 15, in hopes that conversations about mental health can be "destigmatized" to make it easier for those suffering to find the help they deserve.
Even as people are becoming somewhat more open about mental health struggles, Dove Cameron feels it's important to continue fighting against the stigma around mental health and suicidal ideation.
The Descendants star lost her father to suicide when she was 15 years old and admitted in a new interview with Byrdie that she has had times in her own life where she was "incredibly suicidal."
The actress wants to be candid and open about her own struggles to help people who may be struggling now or in the future. "I think it's important just to say this: I've had times in my life when I was incredibly suicidal," she said. "And I think that needs to be destigmatized."
Waiting for your permission to load the Instagram Media.
She said that she thinks about the "shame and stigma" that surrounds any discussions of suicide, but she feels that actually gets in the way of people who are struggling find the help they need and deserve.
"If we could be more open about suicide and mental health," Cameron argued, "I think there would be so many people [who'd say], 'Hey, I feel like there's no other option. Can you show me that there are?'"
She also continued to champion therapy, which she said she's been going to since she was eight years old, when her childhood friend was murdered. She believes in it so much, she believes it should be free for everyone.
Through her years of therapy, she's learned to accept the losses and traumas she has endured. "It is now a part of me," she said. "I do not reject it, because then I'm rejecting parts of myself. "And now I go forward and life is bigger and it's expanded."
"I'm not recommending that you just start trying to pressure yourself to live your life that way because some days, it's still really f--ling hard," Cameron emphasized, "But it's my mantra."
Back in May 2022, Cameron penned a lengthy post to her Instagram about her mental health journey, particularly the concept of "identity vs the self" and her struggles with "depression & dysphoria." You can read that full caption below.
If you or someone you know is struggling with depression or has had thoughts of harming themselves or taking their own life, get help. The National Suicide Prevention Lifeline (1-800-273-8255) provides 24/7, free, confidential support for people in distress.
Waiting for your permission to load the Instagram Media.