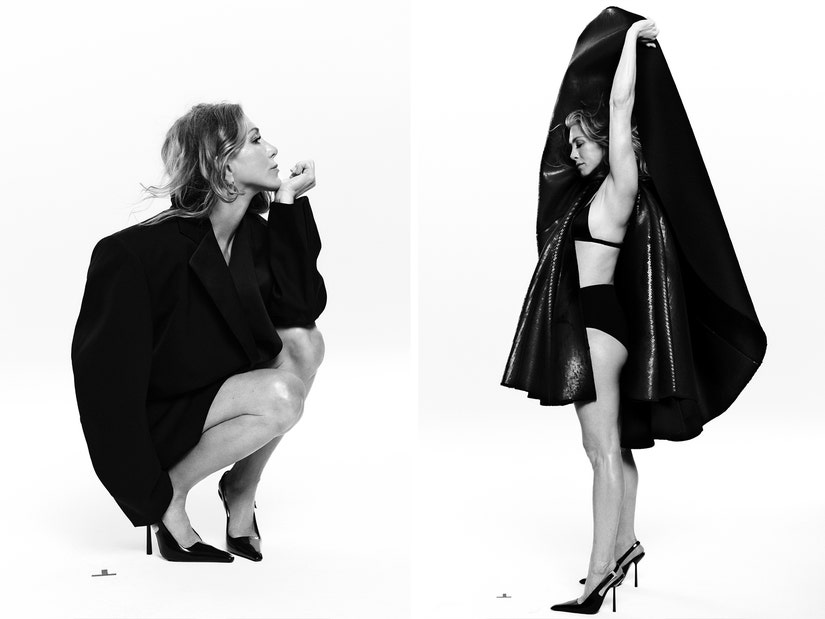 Zoey Groosman
Jennifer Aniston graces the cover of 'CR Fashion Book's Muses issue, where she dishes on wellness and haircare while showing off her ultra-toned body in the process.
The Morning Show star stripped down to her bra and underwear for the October issue of CR Fashion Book, rocking a series of looks shot in black and white, that both showed off her fit physique and served as a high-fashion moment for the actress.
While some of the shots were more overtly sexy than others, with Aniston dressed in de-constructed suit and tie, her black bra and toned abs on display, others saw the Friends alum completely covered up, sporting coordinated jacket and pants sets as well as oversized blazers, coats and capes.
Going back and forth between playful business attire and luxe fashion looks, Aniston, who told the outlet that she moves her body "daily," shared the results of all her hard work, removing a sparkling black Rick Owens cape to give readers a peak at her bra and underwear, also black.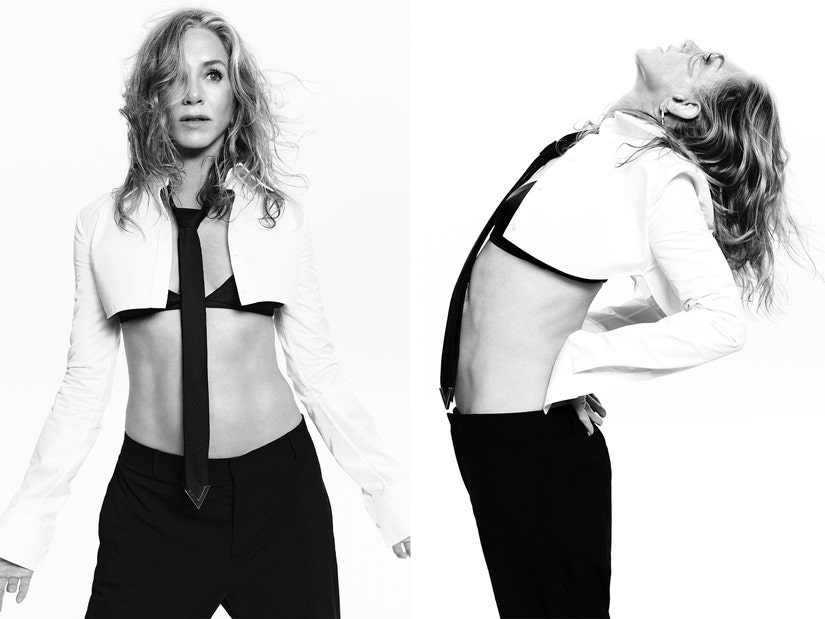 Zoey Groosman
Of her wellness routine, Aniston said, "I drink a lot of water, move my body daily, try to eat whole, fresh foods, and get as much sleep as I can."
"That last part is challenging for me, but it's so important. I feel it when I don't get enough rest," she continued, admitting that getting the rest she needs can sometimes be a challenge with her busy schedule.
In addition to all of that, Aniston said, she tries to be mindful of what she allows in her "head space," and stressed the importance of turning "off the noise" when needed.
"Our world is really going through some challenges, and I know we all care a lot, but sometimes I think it's imperative that we turn off the noise," Aniston added.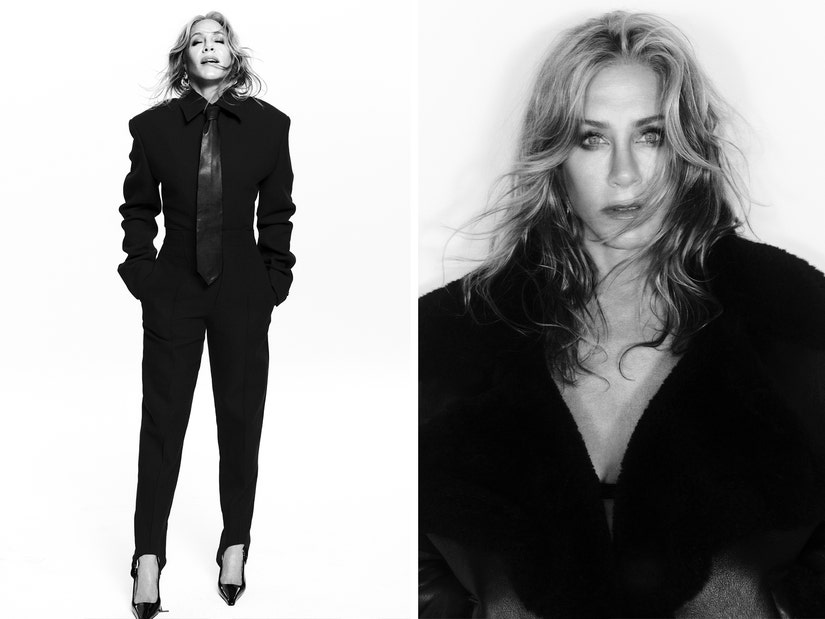 Zoey Groosman
Aniston -- whose forays off camera include her LolaVie haircare line and a new partnership with Pvolve fitness -- told CR Fashion Book that her love for wellness stems from early childhood, watching medical programs with her late father, John Aniston.
"I've always found it fascinating," Aniston said of the world of medicine. "There was a period when my dad went to medical school, when acting slowed down for him, which is why we moved to Greece when I was five or six. So I had a doctor/actor (LOL) in the house who introduced me to the world of medicine and research."
"We would sit and watch medical programs during dinner. Even like micro surgeries -- not what you would normally want to watch during suppertime," she quipped. "That's where the interest sparked, and I am always grateful to the science and medical community who advance our knowledge of the human body, our health, and how we can continue to thrive as we age."
Speaking to CR Fashion Book ahead of the WGA's recent deal, Aniston, was unable to touch on her acting projects, but she did share her hopes for the future of the industry during these uncertain times.
"I'm really hoping for a fair resolution to the SAG-AFTRA and WGA strikes sooner than later," she said. "There are so many crew members who are a part of our creative process who aren't in either of those unions, who did not ask to be on strike and many are struggling financially. We just want everyone to get back to work as soon as possible."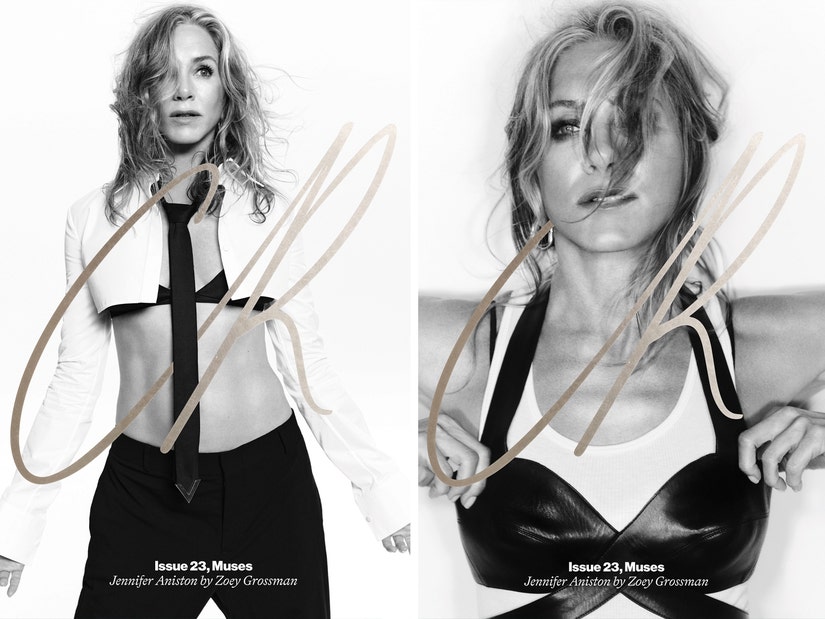 Zoey Groosman