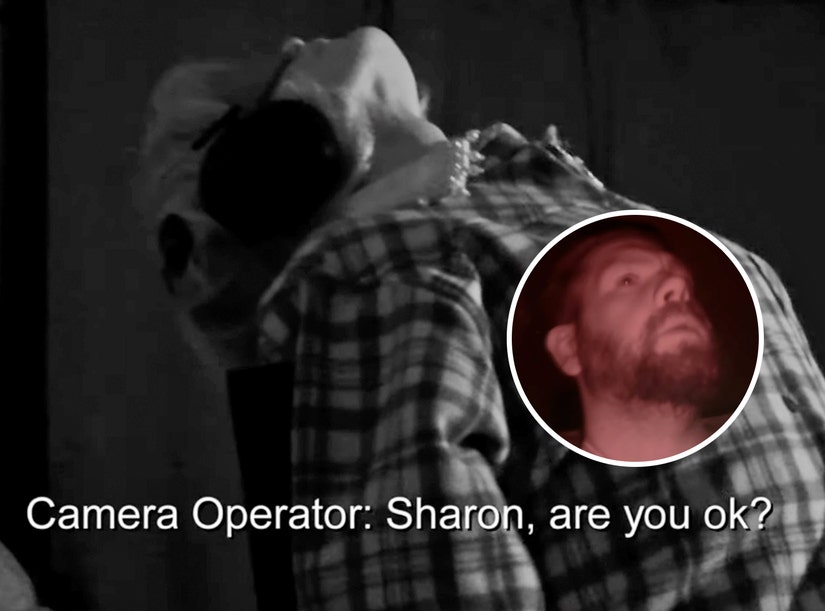 Travel Channel
Sharon was rushed to the hospital after being found in "some kind of catatonic state."
In a just-released clip from the show's October 1 season premiere, Sharon is seen attempting to communicate with a spirit at the Glen Tavern Inn in Santa Paula, California when things took a turn for the spooky.
"Were you here during prohibition?" Sharon asks before suddenly going silent.
The TV personality, who had a mask over her eyes and headphones on to better detect the paranormal activity in the room, goes limp, her head falling back and her arms retreating to her side.
The production crew calls out to Sharon to get her to wake up -- saying she's in "some kind of catatonic state" -- before alerting her son, Jack, who leaves his post elsewhere in the haunted hotel to check on this mother.
"I'm gonna go check on my mum. Make sure she's in one piece," Jack says before finding his her unconscious. "Mom? Hey. Hey! Mom! Mom!" he yells before telling the crew to hit the lights.
"Lights on, now!" Jack says before the clip fades to black.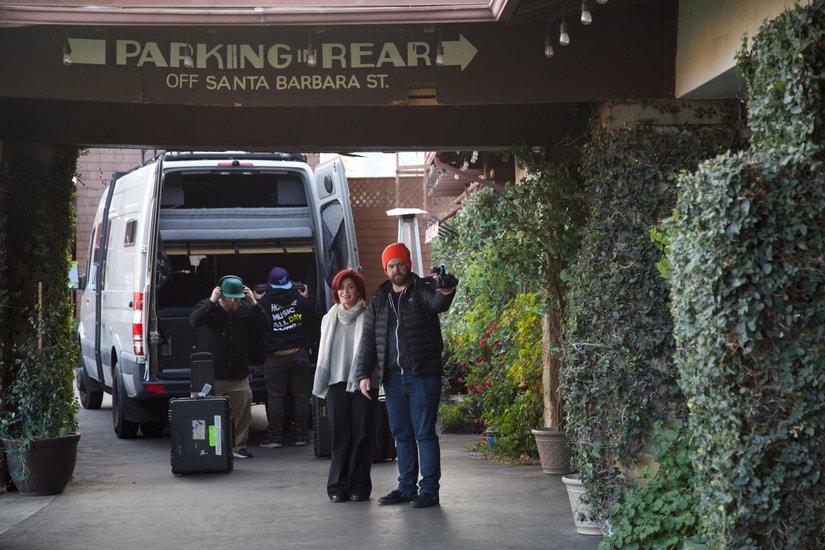 Travel Channel
The scene ended in a real-life trip to the hospital, reported back in December 2022 as a "medical emergency."
TMZ, who were first to break the news, reported that Sharon was at the hotel filming an unnamed show when the incident occurred.
The 70-year-old talk show host was hospitalized in Ventura County, California. Santa Paula Police Chief Don Aguilar told TMZ at the time, that Sharon fell ill while and needed medical attention.
Sharon has since recovered ... but it's unclear if it was the hotel ghosts or something else that prompted the medical emergency. In a health update shared to Instagram following the hospitalization, Sharon said she was "Back home and doing great!," before thanking fans for their love and support.
She later opened up about the "mystery illness" in January, in her return to the UK's version of The Talk.
"It was the weirdest thing," she explained at the time. "I was doing some filming and suddenly they told me that I [passed out] for 20 minutes. And I was in hospital, I went to one hospital, they took me to another hospital, and I did every test over two days, and nobody knows why."
The scary scene isn't the only one fans will see of Sharon in the series, with both Jack's mom and his rocker dad, Ozzy, set to join their son for more harrowing ghost adventures throughout the season.
Jack Osbourne's Night of Terror returns to the Travel Channel with a two-hour premiere on October 1.