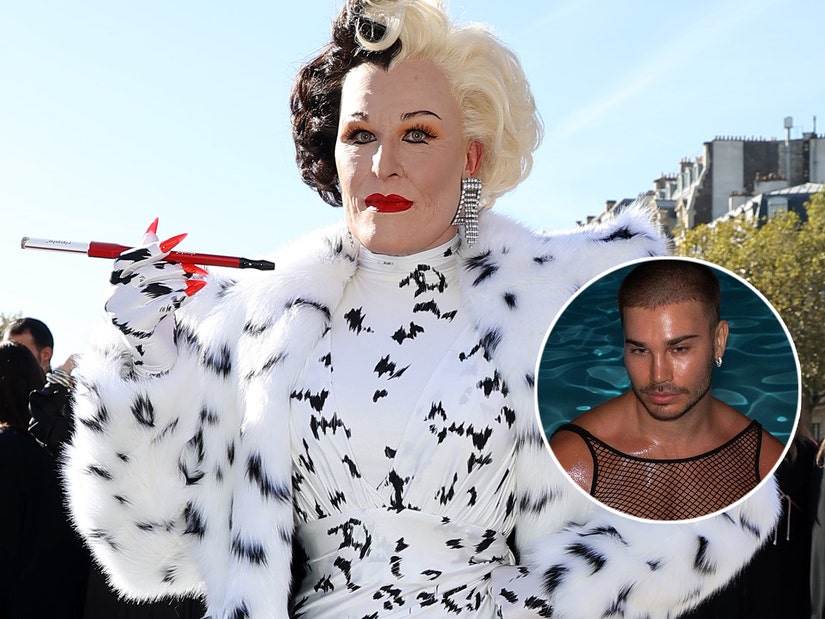 Getty/Instagram
Drag queen Alexis Stone -- who has made a name for herself with stunning transformations into famous celebs and characters like Jessica Lange, Jennifer Coolidge, and Mrs. Doubtfire -- nails her latest homage to Glenn Close's Cruella De Vil from Disney's 101 Dalmations.
Alexis Stone continues to stun everyone with her shocking transformations into various celebrities and their most famous on-screen characters. Her latest sees her take on Disney's Cruella de Vil as portrayed by Glenn Close in Disney's 101 Dalmations.
Drag is all about transforming your look into something completely different, but Alexis Stone takes it to another level by transforming into someone else!
Waiting for your permission to load the Instagram Media.
The drag queen, real name Elliot Joseph Rentz, is a makeup artist who's been taking red carpets by storm with her shocking lookalike looks from Jennifer Coolidge to Jessica Lange, "cat lady" Jocelyn Wildenstein, and even Mrs. Doubtfire. According to a Grazia profile in February, Stone has mimicked over 250 celebs.
Stone as Close as Cruella de Vil hit the Balenciaga Womenswear Spring/Summer 2024 show as part of Paris Fashion on Sunday, with Stone offering up a behind-the-scenes video of the transformation as well as the final look, which wowed everyone in attendance.
As with previous looks, Stone is promising to take fans all the way through the process. "I'll be sharing the 3 months of behind the scenes over the next coming week focusing on each element coming together," the latest share was captioned.
Her Instagram page is an incredible journey through countless celebrity makeovers and transformations, featuring Rentz as himself, Stone and then transformations of him and his friends into eerily famous faces like Michael Jackson, Cher, Dolly Parton, Kim Kardashian, Pete Davidson, and so many more!
Over on her YouTube page, she goes into even more depth, with her Cruella breakdown offering nearly ten minutes of footage detailing the journey behind her spot-on impersonation from aging her face to matching Close's distinctive features.
We can't wait to see what -- and who -- she comes up with next!