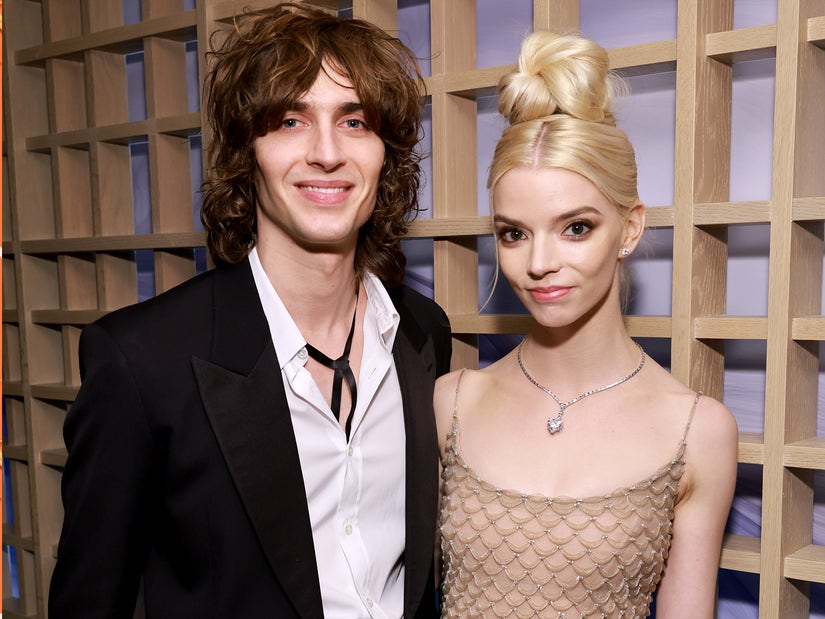 Getty
The bride wore beige for the Venice nuptials, which were attended by a number of the pair's celebrity friends.
Congratulations are in order for Anya Taylor-Joy, who just wed Malcom McRae.
The pair tied the knot in Venice, Italy over the weekend, as reported by the Daily Mail, who first published pictures of Taylor-Joy in her gorgeous -- yet very untraditional -- Dior wedding gown.
The beige gown was embellished with flowers and birds, while her veil appeared to be a more traditional bright white. The publication reported Taylor-Joy was seen sipping coffee on the balcony in the morning, before she was then seen again taking pictures in her final look.
The wedding reportedly took place at the Palazzo Pisani Moretta, with celebrity friends including Miles Teller, Cara Delevingne, Julia Garner, and Nicolas Hoult all in attendance. The famous attendees arrived by water-taxi in classic Venetian style, in photos also published by the Daily Mail.
While this was clearly the pair's big celebration, Page Six reported that the couple first said "I do" in a courthouse wedding last year, though the two never confirmed the July 2022 report at the time.
Taylor-Joy and McRae, a musician, met at The Queens Gambit premiere in 2021, with McRae later revealing he wrote a song about the actress only two days after they met.
She also opened up about the relationship during a 2022 interview with British Vogue, where she shared that "I've finally found someone who will happily sit in silence with me reading. We're basically 80 years old and 7 at the same time, and it works really well."