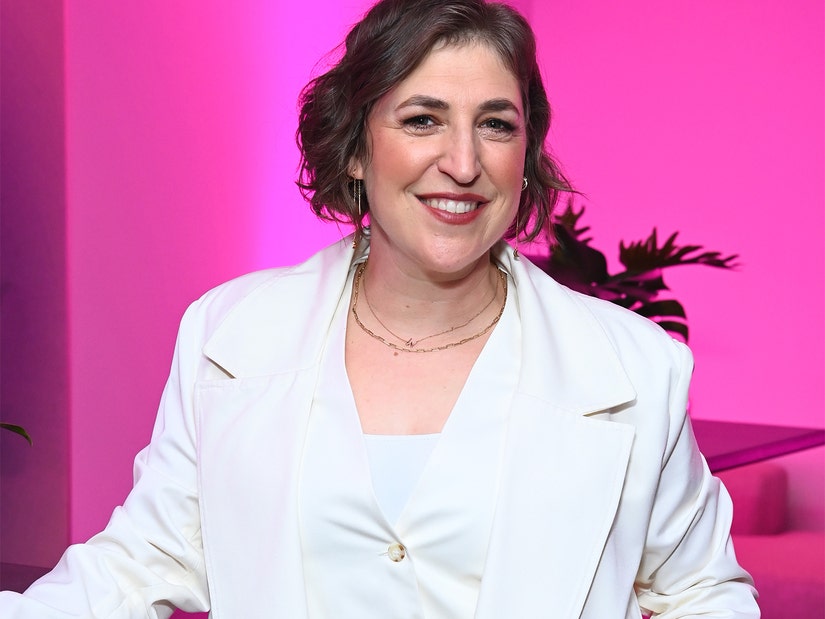 Getty
Mayim Bialik was 15 years old when she took the lead on NBC's Blossom in 1990, which ran for five seasons and dealt with serious topics like addiction, divorce, and alcoholism.
While she may be best known for The Big Bang Theory or Jeopardy these days, Mayim Bialik first endeared herself to a nation across five years and 114 episodes (and almost as many hats!) as Blossom Russo.
Just 15 years old when NBC launched the unorthodox sitcom, it was one of few shows at the time to feature a young female lead. The show might be best known for Joey Lawrence's catchphrase "Whoa!" but it also dealt with some heavy topics.
The show kicks off with the Russo family reeling from being abandoned by Blossom's mother. Her father is a session musician, so he lives an unorthodox life with an unorthodox schedule, while her oldest brother recovering alcoholic and drug addict.
It's some of these dynamics that Bialik believes are ripe for a fresh exploration in a Blossom reboot. Hinted about before the Hollywood strikes, Bialik says the project is still moving forward.
As part of an interview with Vanity Fair about her mental health podcast Mayim Bialik's Breakdown, the actress was asked about the reboot, and she not only confirmed it's moving forward, but she says "all of the cast and the original creator and producers are on board."
She said that they are committed to this reboot, "once the strike ends." The writers strike finally ended after 148 days, but the actors are still on strike. SAG-AFTRA has been in talks this week with the studios, with more negotiations planned for Wednesday.
As for the show, Bialik said that they're looking for a reboot with a very different tone than the original, saying they don't see it as a sitcom.
"We want to bring back these interesting, deep characters -- a child of divorce, a recovering drug addict, an alcoholic -- to see them in a whole new way," she explained.
We could think of it as a cross between Bel-Air reimagining The Fresh Prince of Bel-Air as a gritty drama, only this time it would be with the original cast and be a continuation of their story --- and probably not be quite that gritty.
Bialik teased this different approach when she talked about the project back in April, before the WGA went on strike. At that time, she said that a script was completed, per The Daily Mail. "We'd like to do a reboot that's unusual," she teased. "We'd like to do a single cam."
Of course, Bialik has also been one of the busiest people in Hollywood these past few years. Not only has she been starring in her own sitcom for Fox, Call Me Kat, for the past three years, she's been sharing Jeopardy hosting duties with Ken Jennings.
With the onset of the WGA strike, Bialik stepped away from hosting the game show in solidarity with the writers, and finally the actors when SAG-AFTRA followed suit with a strike of their own a couple of months later.
Even as the writers were going on strike, Fox pulled the plug on her sitcom, canceling it after three seasons. With reports that even with the WGA strike ending, the soonest Bialik is likely to return to Jeopardy is in early 2024, she finds herself with the time she didn't have to work on developing a Blossom reboot.