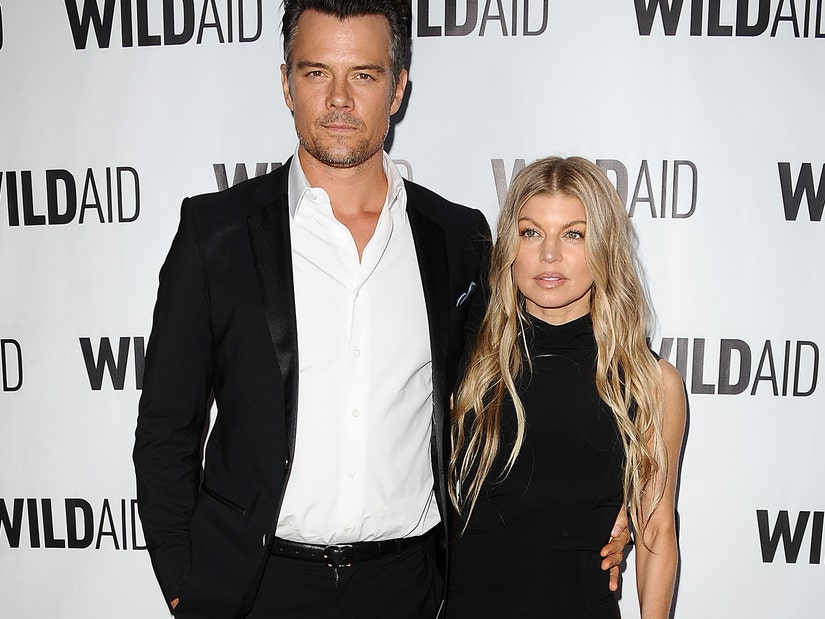 Getty
"I'm just not a guy who is comfortable going to red carpets," revealed Duhamel. "Doing all the Hollywood stuff."
Josh Duhamel revealed the reason that he and ex-wife Fergie divorced after almost 10 years of marriage.
"I don't think I ever really got comfortable with all of it," said Duhamel, referencing the fame that came with being married to Fergie, 48.
"I just missed the simplicity of who I really am, you know?" he continued.
"I'm just not a guy who is comfortable going to red carpets," added the Shotgun Wedding star. "Doing all the Hollywood stuff."
While the star noted that he is "grateful" for the career he's had, that it's "a lot" for him to deal with.
"Hollywood and L.A. and that whole lifestyle can suck the soul out of you if you're not careful," he shared. "It just took me a long time to really feel like I belong, like I fit in."
Despite their split, Duhamel noted that he and Fergie "have a great relationship."
"I've got no hard feelings for it," added Duhamel. "I truly don't. I'm very lucky that she's a kind human."
"There wasn't anything wrong with it [our marriage][," he explained. "We had a great time. I think we kind of outgrew each other and had very different interests."
"I made peace with that part of my life."
Duhamel also shared that moving back to his home state of North Dakota has allowed him to get back in touch with his outdoorsy lifestyle.
"Having this place out here really allows me to get back to that kid that fell in love with nature," shared Duhamel.
"Fell in love with the outdoors and being creative and just being active. If I'm there and I get caught up in that world, you start to lose track of who you are. And I don't think I've ever done that, thankfully."
Duhamel and Fergie were married from 2009 until 2017, and their divorce was finalized in 2019. Duhamel is now married to Audra Mari, whom he tied the knot with in 2022. Duhamel shares son Axel with Fergie and is currently expecting a child with Mari.