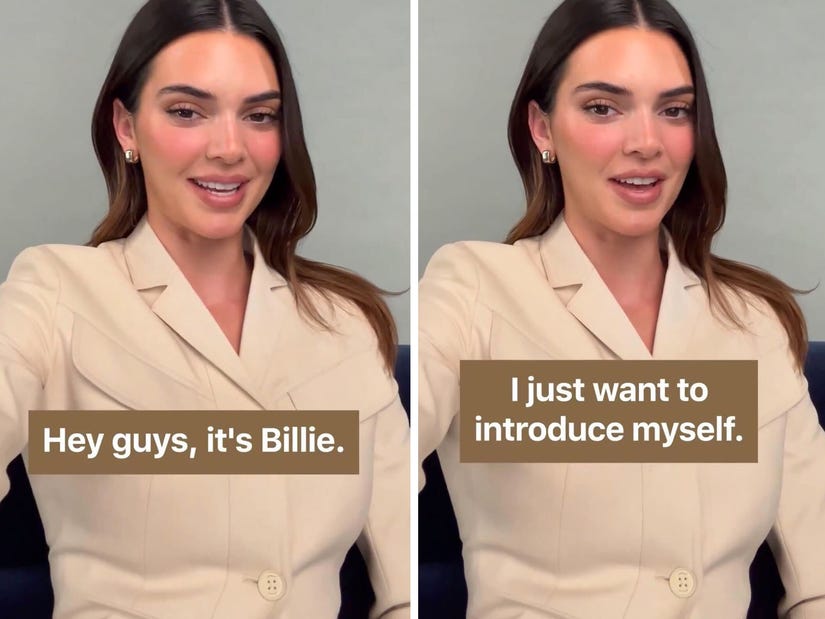 Instagram
Kendall Jenner is just one of the AIs Meta introduced last week -- complete with their own personalities and social media accounts -- that users can chat with.
The tech company rolled out new "AI Experiences" across their suite of apps and devices last month, using famous faces as chat bots for their users, and Jenner is one of them.
"Hi, I'm Billie," Jenner, or should we say, Billie, tells their followers. "I just want to introduce myself."
"Message me for any advice," Billie offers. "I am ready to talk and I hope to talk to you soon," she adds before blowing the camera a kiss.
Chatting with Billie, the bot writes, is like "having an older sister you can talk to, but who can't steal your clothes 🙃."
It's nearly impossible to distinguish the bot from the actual model, with "Billie" have both Jenner's voice and mannerisms down pat.
Billie has gotten quite the response from Instagram users as well, with many calling the chat bot "scary."
"This is is honestly scary," one user wrote, with another commenting, "What the frick is happening you are Kendall who tf is Billie."
Another wrote, "That is so creepy… I hope it's actually Kendall just saying she's Billie and not an Ai generated video bc that's freaky as hell…"
Meta announced Jenner as one of the AIs users you can message on WhatsApp, Messenger, and Instagram in a new press release. In total, there are 27 AIs, in addition to Billie, the app's "No-BS, ride-or-die companion," including Charli D'Amelio, Dwyane Wade, Snoop Dogg and more.
Meta said they partnered with these cultural icons so that users could feel like they're "talking to familiar people."
As for what's next, Meta also introduced its AI studio, that supports the creation of their AIs and plans to make it available outside of Meta.
Time will tell how both famous figures and users react to these chat bots, but if Billie is any indication, the world is not ready.