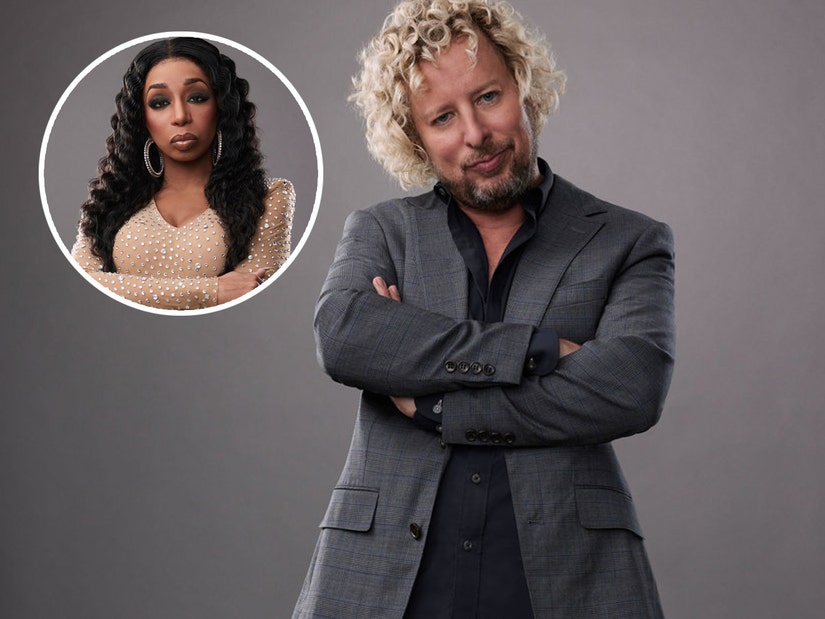 E!
"I'm just like, 'Please do not let her remember this," said the Survivor star, after recalling an ill-fated taping for her reality show New York Goes to Hollywood.
Of all the baddies in the House of Villains, the person Jonny Fairplay was most nervous to share space with was Tiffany "New York" Pollard, following an experience they shared together ages ago.
The Survivor alum is just one of the many TV "villains" sharing a house for E!'s new competition series.
Competing alongside him are former political aide to former U.S. president Donald Trump and Apprentice breakout Omarosa Manigault Newman, 90 Day Fiancee's Anfisa Arkhipchenko, The Challenge vet Johnny Bananas, Love Is Blind star Shake Chatterjee, Love & Hip Hop: Miami's Bobby Lytes, Corinne Olympios from Bachelor Nation, Vanderpump Rules alum Jax Taylor, Bad Girls Club's Tanisha Thomas.
While sitting down with Fairplay, Olympios and Pollard for a group interview, Jonny told a story he was confident would "blow [New York's] mind" when sharing how he felt about his roommates, after learning who they all were.
"I'm the first person in the house. I was so scared because I was actually on 'New York Goes to Hollywood,'" he explained, referring to Pollard's VH1 reality show from 2008. "The gimmick for the episode was she goes to Hollywood, hires a publicist and they bring these reality stars and she's disgusted by the fact she doesn't have A-list celebrities, she has these s--tty reality stars."
"I hadn't signed my waiver yet and neither had my buddy Bob Dawg from Survivor. I walk around the corner and see them filming that part and I'm like, 'Yeah, we're outta here and I'm not signing s--t," he continued. "They're like, 'You didn't already sign it?' and I'm like, 'No' and Bob was like, 'We will sue the f--k out of you if you show any of this.'"
He said the two then left the shoot, which he felt they had ruined with their exits.
"I'm just like, 'Please do not let her remember this,'" Fairplay told TooFab. "I was waiting for her to be like, 'You motherf--ker walked out of my f--king show!"
Pollard, for her part, seemed amused by the story -- but also had zero recollection of it ever happening. "I'm so glad to say all men are forgettable to me at a certain point," she quipped, before calling his tale "heavy."
It seems like they had a much better experience together this time around, with Fairplay saying they clearly just "needed the right circumstances." That being said, Pollard still called him "a cheater, a backstabber and villain when he needed to be" -- complimenting him by adding, "I was really really really turned on by your performance. You came off so super sweet, but as time progressed you earned your spot in the House of Villains."
The series premieres tonight on E!