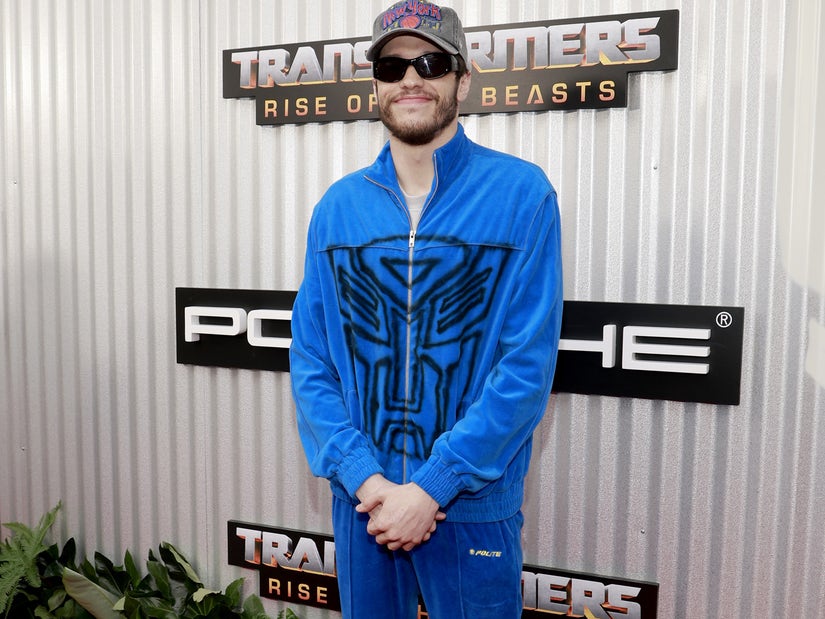 Getty
"It's my GameStop. I own all of them, dude! Dude, no one believed in me! It's gonna happen, you guys!" insisted Davidson
Pete Davidson's is going to get even richer, or so he says, by selling VHS tapes.
"I started collecting VHSes that were sealed in the box like three years ago 'cause I was really high one night," began Davidson.
"So listen to this, guys: In 2026, it'll be 20 years since the last VHS was made, right? So 20 years goes by — that's enough time for people to be like, 'Oh, that was cool, remember?' Like vinyl?"
"So I bought all the sealed ones that exist — like, three to five thousand tapes," revealed the Saturday Night Live alum.
"You guys sound like my mom! No one believes in me!" he said when the audience began to laugh at his ideas.
"As of a month ago, sealed VHSes are now going for 20 to 30,000 grand a pop!" he added.
"Rocky just sold for $27,000. It's my GameStop. I own all of them, dude! Dude, no one believed in me! It's gonna happen, you guys!"
And despite things looking promising for Davidson, he said that he will "be on the road forever," if it doesn't work out.
Watch his full appearance on The Tonight Show below: