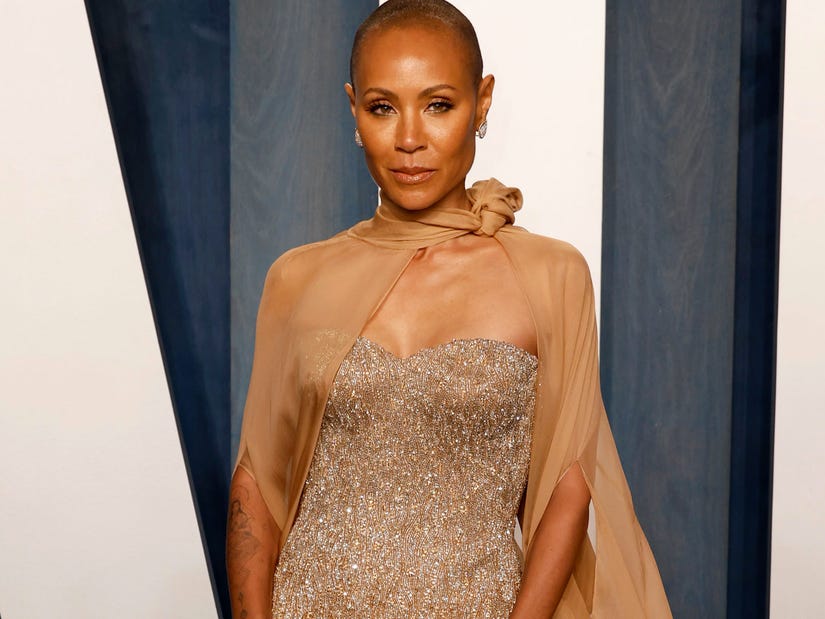 Getty
Jada opens up about the "controversy" around studying the organization's learning methods, as well as her father's experience with Narconon.
There have been rumors about both Jada and Will Smith's involvement in the church, with Pinkett Smith famously going toe-to-toe with Leah Remini on Twitter to deny she was ever a Scientologist. She has, however, spoken in the past about studying the church's teachings.
The subject of Scientology came up as Pinkett Smith addressed some of the criticism she's received for "the way in which I choose to educate my kids." Both Jaden and Willow Smith were home schooled by their parents, though Willow also said traditional school "was a worthy experience."
In the book, Jada wrote that part of the reason they home schooled was so they could travel with their parents while they worked, believing "there was so much learning that could happen from being exposed to new places, and from being in contact with children from communities very different from their own." The two also wanted more diversity from their children's teachers and peers, going so far as to start their own full-fledged school at one point.
"Some of the controversy about my approach to education probably had to do with the use of the Study Technology learning method that I'd discovered when I was introduced to Scientology," Pinkett Smith wrote.
Also referred to as study tech, the method was developed by L. Ron Hubbard, though is often presented as being secular and not tied directly to the church.
Jada explained that because she studied a number of different religions as an adult, she didn't "hold the same stigma around the Church of Scientology that most do." She also said that she's "never been a fan of organized religion," period, and instead appreciates "spiritual study and observation of all kinds."
"I was very clear when I stepped into the Church of Scientology that becoming a member would not be possible, nor was it my goal," she insisted in the memoir, saying she only wanted to educated herself on the study tech method.
Pinkett Smith also said she enrolled her father, Robsol, in Narconon, Scientology's addiction treatment program. She noted she "could only hope that they could help my father" at the the time, noting that he was in "disastrous shape" due to his drug abuse and was "on the brink of death." She said that, thanks to the program, in less than a month he was "drug-free," "recovering speedily" and "mentally sober in a way I had never witnessed before."
She wrote her father "was very clear that Narconon had saved his life," saying that was why he "kept going further into his studies in Scientology." Eventually, however, he felt their beliefs conflicted with his ... and told Jada to "stay where you are" in her studies, telling her to not go further.
"Maybe there would have been more pressure for me to become a member had I not drawn the line, several times," she concluded, adding that both she and her dad stopped their studies soon after. He later relapsed in his addiction and died from an overdose.
Jada's book, Worthy, is available now.