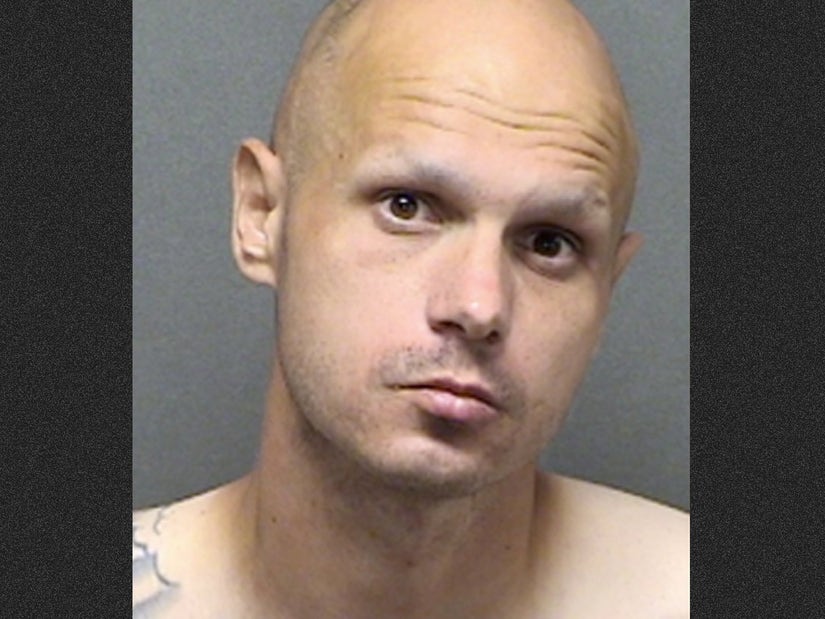 San Antonio Police Department
Authorities found a dead dog and headless body -- both with "intestines extruding from their bodies" -- before the grisly discoveries continued.
San Antonio Police made quite the horrific discovery after responding to a call of a suspicious person last Friday night.
Authorities were initially called to investigate someone looking into parked vehicles around 10:15 that night. Once on the scene, officers came in contact with Bradley Dimmick, who allegedly told police, "I just killed somebody."
According to an arrest report via KENS5, Dimmick then told cops his home address, where authorities saw "blood inside the front door" upon arrival. Inside, they then found a dead dog and decapitated man later identified as 65-year-old Keith Dimmick. While both men have the same last name, it's unclear at this time how or whether they're related.
Detectives said they "observed a large stomach wound on Keith Dimmick's body and a large stomach wound on the deceased dog," adding that "both of these wounds had intestines extruding from their bodies."
Crime scene investigators then arrived, before officers reportedly discovered "a trail of dried blood throughout the house leading to the severed head in the bathtub."
The arrest warrant for Bradley noted that Keith's phone had missed call notifications starting around 9:19 Friday morning, though it's unclear when the murder occurred. Surveillance cameras found in the living room also "pointed towards the decapitated body," noted the warrant.
Dried blood was also reportedly found on Bradley's clothing.
He was arrested that night on murder and animal cruelty charges; his bond was set at $1.5 million.