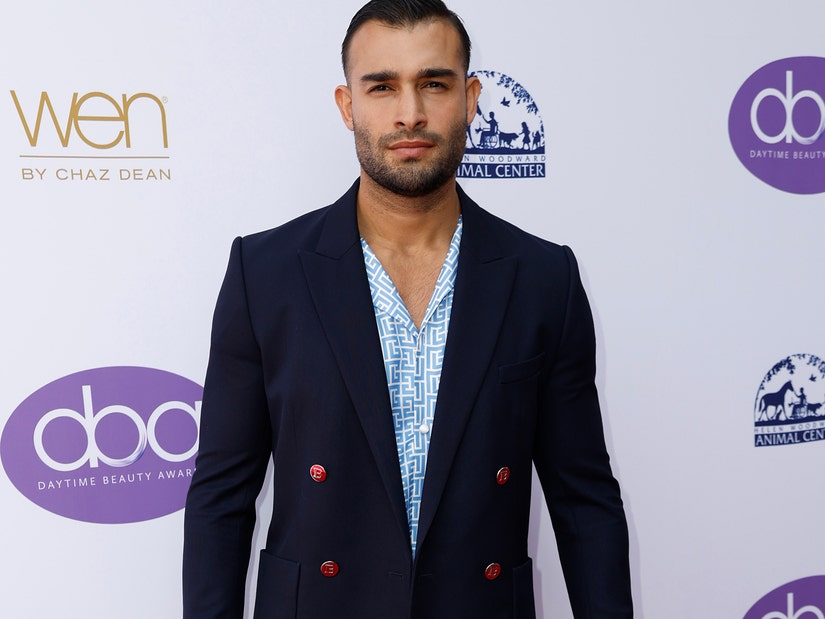 Getty
"Gross. Bad timing," wrote one Britney fan, referencing the singer's memoir, The Woman in Me, is set to release tomorrow on October 24th.
The magazine took to Instagram to share the photoshoot and promote the conversation, which they captioned, "Hollywood's hunkiest bachelor @samasghari joins us for our Fall issue to talk favorite body parts, celebrity crushes, and Cheesecake Factory orders 🍰 link in bio."
Waiting for your permission to load the Instagram Media.
However, Britney stans were not having it and took to the comments section to roast Asghari.
"Gross. Bad timing," one fan noted, appearing to reference that Britney's memoir, The Woman in Me, is set to release tomorrow on October 24th.
Meanwhile, Asghari didn't mention Spears in the interview or her new book -- though he is seen in one photo wearing a tank top with the word Lucky on it. Coincidentally or not, Lucky is also a famous Britney Spears song.
When asked for the "first letter of the name of the person who hurt you the most?" he also replied "B" -- before adding, "My high school football coach really did kick my ass."
In the interview, he did mention which celebrity he does want to sleep with, and the answer is not what you might expect.
"Borat," responded Asghari. "I'm attracted to his mustache. I find the way he says 'very nice' extremely sexy. Haha."
He also shared that he tells all of his secrets to his dog, Porsha.
"That's one of the reasons I didn't clip her ears," he responded. "Like a typical Doberman parent, it was for her to be able to listen to my secrets. Also she doesn't tell other dogs at the park that I still like cartoons."
There was also lots of talk about Asghari's butt during the interview.
When asked where he goes to hide, Asghari responded that, "My butt is too big to hide. I was the worst person at hide-and-go-seek."
And what he tells himself when no one can hear? "Dang you've got a great ASS."
He even admitted that although "chest day is my favorite day, glutes are my favorite."