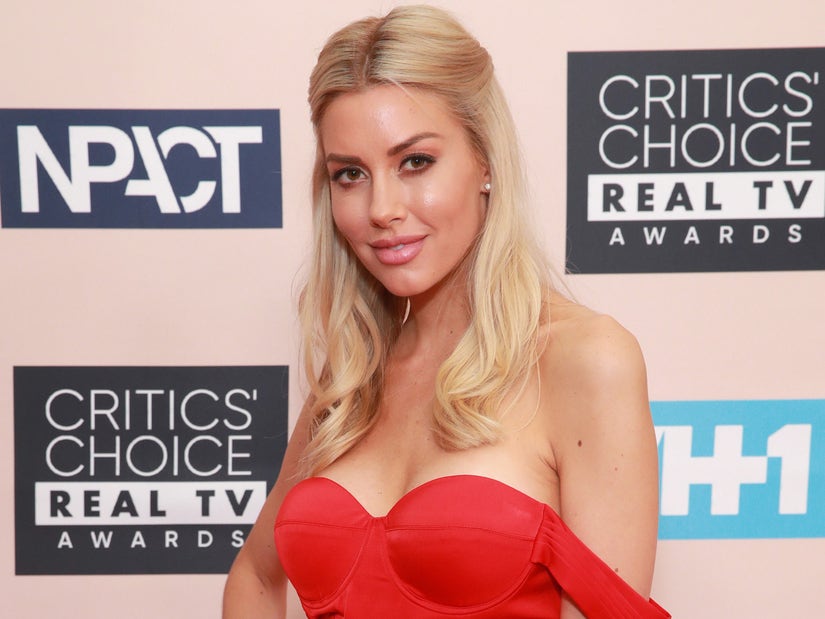 Getty
"I remember saying to my assistant, 'I feel like I'm dead," recalled the Selling Sunset star while detailing her journey with the autoimmune disorder.
In an interview with TODAY.com, published earlier this week, The Flipping El Moussas star revealed she's been diagnosed with Hashimoto's disease, an autoimmune disorder, which was brought on by her pregnancy last year.
A few months after Heather Rae and husband Tarek El Moussa welcomed their son Tristan in January, the real estate agent said she began suffering from severe fatigue and discovered that she was experiencing a drop in milk supply.
"I remember saying to my assistant, 'I feel like I'm dead,'" Heather Rae recalled. "My brain was so tired. My body was so tired. I was exhausted all the time and no amount of sleep could make it better."
"Filming was absolutely brutal because I could barely get out of bed," she added.
However, at the time, she believed the symptoms were simply caused by being a mom to a newborn baby.
"I was like, I'm probably just foggy because of mom brain,'" Heather said.
Fatigue aside, the Selling Sunset star said she didn't understand what was causing her to struggle to produce more breastmilk.
After having blood work done, Heather Rae was told she had Hashimoto's disease.
Waiting for your permission to load the Instagram Media.
"When she told me what I had, I was in total shock," she recalled.
Hashimoto's disease, also known as Hashimoto's thyroiditis, is an autoimmune disorder in which the immune system attacks hormone-producing cells in the thyroid gland, according to Mayo Clinic. The disorder can cause symptoms such as fatigue, muscle aches, joint pain, problems with memory and concentration, dry skin, and more.
According to Heather Rae, Hasmimoto's disease is what also impacted her milk supply.
She said she was prescribed medication and is "feeling much better."
The 36-year-old previously detailed her struggles with breastfeeding Tristan, sharing that her baby boy suffered from jaundice, and had tongue, cheek, and lip ties after his birth.
In June, Heather Rae posted an update, revealing Tristan had his tongue tie corrected via surgery.
While she stopped breastfeeding her son after six months when realized he no longer wanted to, Heather Rae said she's "proud" of the progress they made despite all of the struggles.
"We had a lot of things working against us, including my autoimmune disorder, but we did it," she told TODAY.com. "I've heard so many women say, 'I only breastfed 2 months,' and that makes me feel sad. Why 'only?' You should feel so proud that you even did it at all!"
Tristan is Heather Rae and Tarek's first child together. The latter is also dad to two children from his marriage to ex-wife Christina Hall: Taylor, 13, and Brayden, 8.