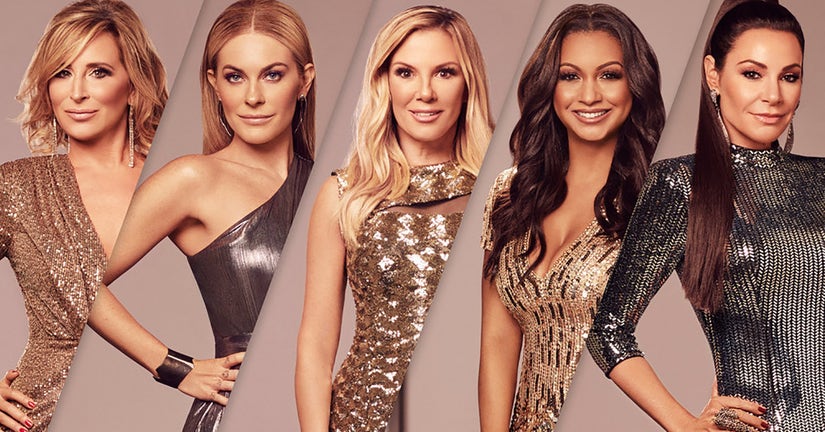 Bravo
The former Real Housewives of New York star denied various allegations made about her in a new Vanity Fair expose, as Eboni K. Williams says she tried to quit the show during production.
The Real Housewives of New York alum Eboni K. Williams and a Black producer from the show are detailing the probe into allegations of racism against Ramona Singer -- with new claims coming to light which Singer has already steadfastly denied.
On Monday, Vanity Fair released a new exposé digging into Bravo and, more specifically, the Housewives franchises. A good chunk of the report is devoted to claims about Singer, including allegations she used the N-word and exclaimed having Black cast members would "ruin our show."
Williams joined RHONY in 2021 and became its first Black cast member in the process, with the report claiming Bravo held an education seminar touching on a number of topics -- many race related -- before filming officially began. During the sessions, said Williams, Singer expressed confusion over why she should avoid saying anything which would include racist tropes, like one saying Black fathers are MIA for their kids.
"What if they don't have a father? Why can't I say that? Most of them don't," Williams said Singer asked, before Ramona also allegedly said she read a study confirming her thoughts. Leah McSweeney confirmed Eboni's account with the publication, while Singer told Vanity Fair she recalled the training being an "open dialogue" and so, "in that spirit, "I asked a question about a statistic I had read about single-parent households, where children with single-parent households were statistically less likely to succeed than two-parent households."
Another incident allegedly happened after Eboni accused Luann De Lesseps and Singer of showing serious "white fragility" during an argument which aired on the show. Race allegedly continued to be a factor following the tense exchange off-camera, with one VF source claiming Ramona "slammed her hands on the table" and exclaimed, "This is why we didn't need Black people on the show. This is gonna ruin our show."
Singer said that "absolutely" didn't happen, telling the outlet she "supported adding diverse cast members well before" Williams joined the show.
A Black senior producer for the show, Darian Edmondson, also claimed that following a filmed conversation between Ramona and Eboni, Singer told Edmondson it reminded her of Jewish colleagues referring to her as "shiksa," which she called a "Catholic slur." When Edmondson said she didn't know the term, she alleges Ramona reacted by saying, "Oh, it's literally like somebody calling you n----r." Singer called that a "misrepresentation" of the conversation, denying she ever said the N-word or that she compared the two experiences.
Williams said she tried quitting the show that same day, though didn't know about the alleged N-word comment at the time. Williams said she later met with execs at NBC Universal amid an investigation into Singer and claimed someone on the call determined Singer had said the N-word, before they "tried to downplay" the issue by pointing out she hadn't called anyone the slur. Williams claimed NBCU's chief diversity lawyer reacted by saying, "No, what we're not gonna do is sit here and litigate the capacity in which the N-word was used in the presence of a Black woman." NBC had no comment.
Another source claimed Singer told one Black woman staffer, "There's so many of you guys here now, please don't change your hair as I'm not gonna be able to remember anybody's names." Ramona responded to VF by saying the comment was "strictly a commentary on my inability to remember names," before also denying she ever exclaimed, "There's so many Black chicks" on the staff.
Season 13's reunion was canceled, before the show itself was rebooted with an entirely new cast. Singer has been hired to participate in both RHONY: Legacy and a future season of Ultimate Girls Trip.