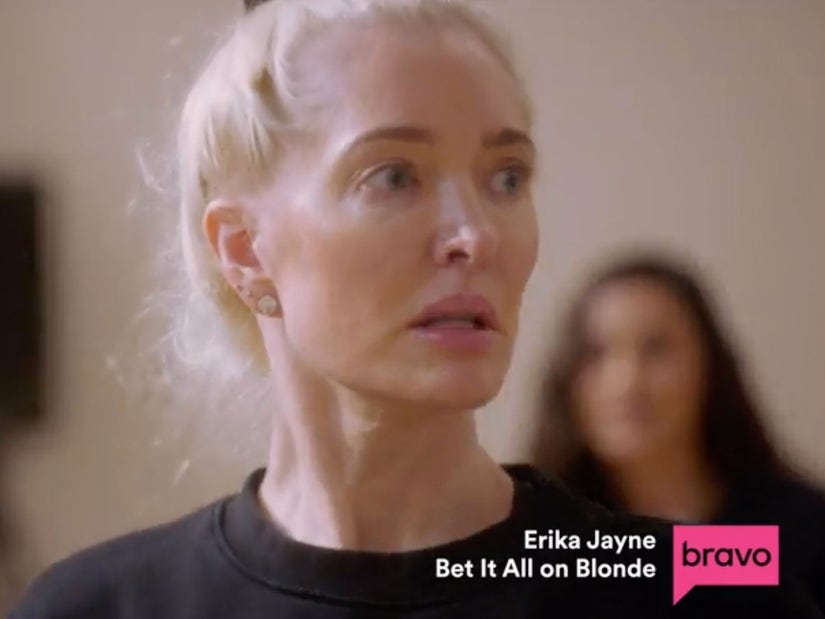 Bravo
The limited series was just announced at BravoCon, with Erika calling the show "an emotional moment for me" while speaking with TooFab -- before opening up about her situation with Tom Girardi in the trailer.
During a BravoCon panel Sunday, the network announced a two-part documentary called Erika Jayne: Bet It All on Blonde chronicling what went down behind the scenes while planning her Las Vegas residency.
"Through a compilation of formal interviews and observational footage, the documentary chronicles the lead-up to Jayne's show-stopping Las Vegas debut, set against the backdrop of a deeply personal narrative that sees her take the biggest gamble yet when she bets it all on herself," reads a press release from Bravo.
The decision to do the residency came at a time Jayne was "looking to reclaim her life both personally and professionally ... in the wake of her tumultuous separation and ongoing legal battles" involving ex Tom Girardi, adds the release. Her ex was indicted by the U.S. Department of Justice for allegedly embezzling $15 million from clients in Los Angeles and $3 million from plane crash victims in Chicago.
"Tom's behavior was bad for three years," she says during the trailer for the series. "The s--t this man did, the fallout is great. His family, he hurt them too. Now I have to pick up and do a show. It's not like it's gonna get any f--king better."
The footage also shows her struggling with the lyrics to her own songs, as well as choreography. At one point, she appears to have a breakdown.
"Putting a show together is a lot, whether it's costumes, choreography, budget, set design, it's a lot," Erika told TooFab about the documentary when we spoke with her at BravoCon. "It's a great personal journey, along with a lot of side stuff that's coming to a close. It's an emotional moment for me."
The show will document the six weeks leading up to opening night of the show, which is currently running at the House of Blues in Las Vegas. "With no shortage of backstage drama, tensions run high under the pressure to deliver a show with potential for an extended run," teases Bravo.
During a panel for the show, Erika and her longtime friend and creative ditector Mikey Minden opened up about their bond -- with Jayne pointing to him helping her pack up and move out of her home with Tom as proof of their friendship.
"Do not look back, we're not coming back here," she recalled saying at the time, saying he was crying, while she wasn't. "The new life starts right now." She added that, Anyone who helps you pack up your s--t" is a good friend.
Erika Jayne: Bet It All on Blonde will air in Spring 2024.