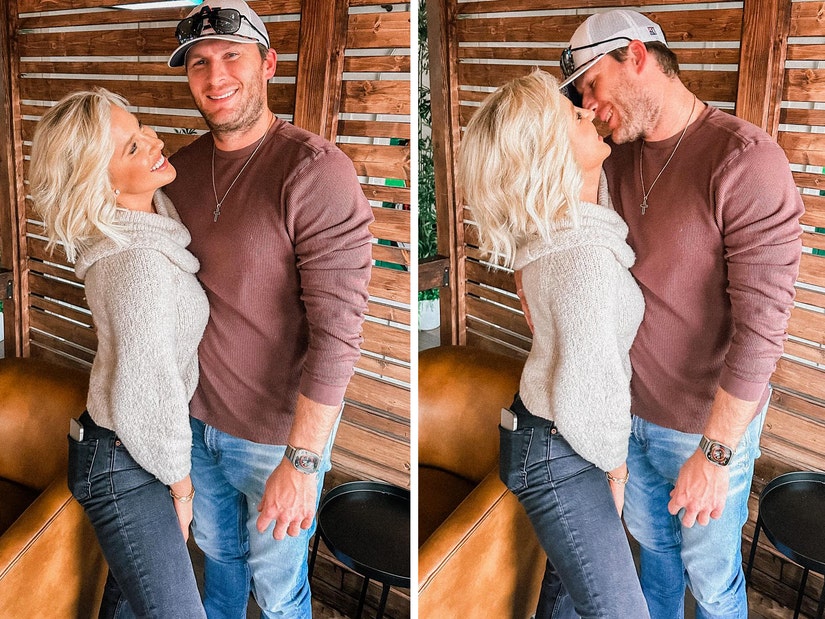 Instagram
The "Chrisley Knows Best" star went Instagram official with Robert one day before his wife Lindsay Shiver is due in Bahamian court for an alleged murder-for-hire plot
The former Growing Up Chrisley star went Instagram official with her new boyfriend Robert Shiver with a series of affectionate photos on Sunday. The post came one day before Robert's estranged wife Lindsay Shiver is due in court for an alleged plot to have him killed in the Bahamas.
Savannah's post comes just two months after she revealed she was dating Robert, who had been making headlines all summer with the case involving his spouse.
Appearing on The Viall Files, the Chrisley Knows Best alum revealed she was dating Robert, a former football star.
Waiting for your permission to load the Instagram Media.
"This guy that I'm talking to, his wife just tried to kill him," Savannah told host Nick Viall, joking, "It's fine."
Lindsay, a former beauty pageant queen, had been in the news for her alleged murder-for-hire plot against Robert.
Despite Robert's complicated past relationship, Savannah insisted he's a total "normie."
"He's a normal person and I love it," she continued, before noting that their romance was "very, very new."
As for how they met, the reality TV star said it all went down in the DMs.
According to the 26-year-old, she slid into Robert's DMs on Instagram after reading online stories about him. "I like the DMs," she quipped. "He's too hot to die."
She continued, "Look, the picture with his kids? He was so good-looking."
While they had already established quite the connection, Savannah told Viall at the time that the pair were still "getting to know each other."
Her favorite thing about the 38-year-old son of Flowers Foods former CEO, Allen Shiver? His heart.
"His heart, and the ability to listen and to understand and communicate," Savannah shared.
However, Savannah told Viall she had vowed to "never speak" about the drama surrounding Lindsay.
"There's kids involved," she explained, referring to the three children Robert shares with his ex. "I just have so much respect for them that I would never say, 'This is what happened. That's what happened.' That's for them to talk about when they're ready to talk about it."
Lindsay was arrested and charged in the Bahamas after she allegedly conspired to kill Robert several months after the two filed for divorce in the United States. The former beauty queen was released on a $100,000 bond and must remain in the Bahamas. She made a court appearance in early October and is due back in court on Monday November 6.
Lindsay's attorney Owen Wells told USA Today: "The evidence will demonstrate Lindsay's innocence, and she is facing the legal process with complete transparency and honesty."
"Throughout this ordeal, Lindsay's number one priority is the well-being and welfare of her three young children," Wells continued. "She is eager to resolve this matter as swiftly as possible so she can get back to her family and continue being a great mother."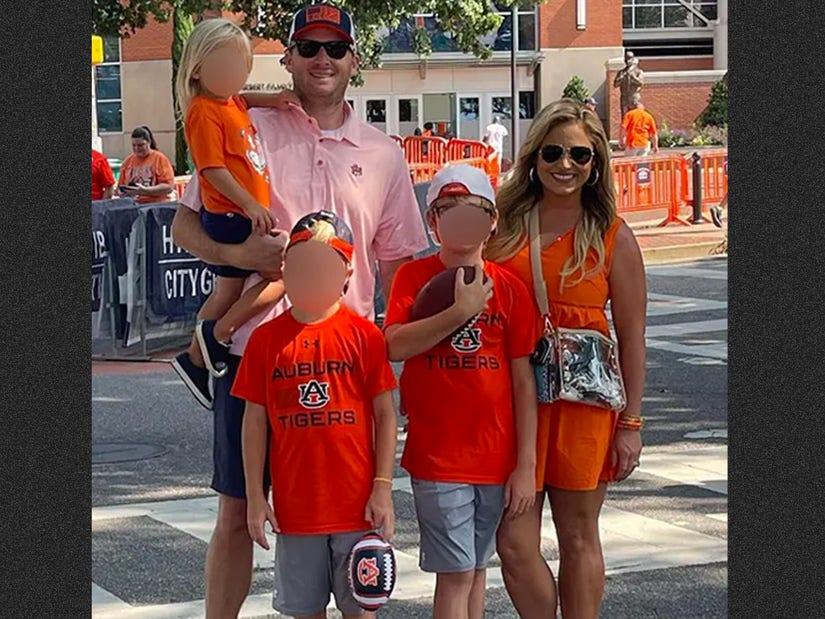 Facebook
Two men are also charged in the case alongside Lindsay -- her reported Caribbean lover, 28-year-old Terrance Bethel, and Faron Newbold, 29.
Local police believe the murder plot was concocted on July 16. However, law enforcement only stumbled upon the alleged plot while searching through Bethel's cellphone during an unrelated investigation into a bar break-in case in the Bahamas.
Police claim WhatsApp messages show Shiver allegedly saying "kill him" along with a photo of her husband.
Robert and Lindsay are in the midst of a contentious divorce with each seeking custody of their three kids. They are also both seeking full use of their $2.5 million Georgia mansion.
In the divorce filing, Robert accuses his wife of adultery, something she has denied. For her part, her attorneys have said, "Suddenly, [her] husband is not permitting wife to use the jet or have access to funds."
Savannah, meanwhile, is no stranger to dating men surrounded by controversy, previously admitting she also went on a date with Armie Hammer.
"He and I connected and went out to dinner one time, but that was the extent of it," Savannah said of her outing with the disgraced actor, who was accused of sexual misconduct in 2021 for incidents that occurred in 2017.
In May, however, a Los Angeles County District Attorney's office spokesperson stated that Hammer, who vehemently denied the allegations, would not face charges due to insufficient evidence.