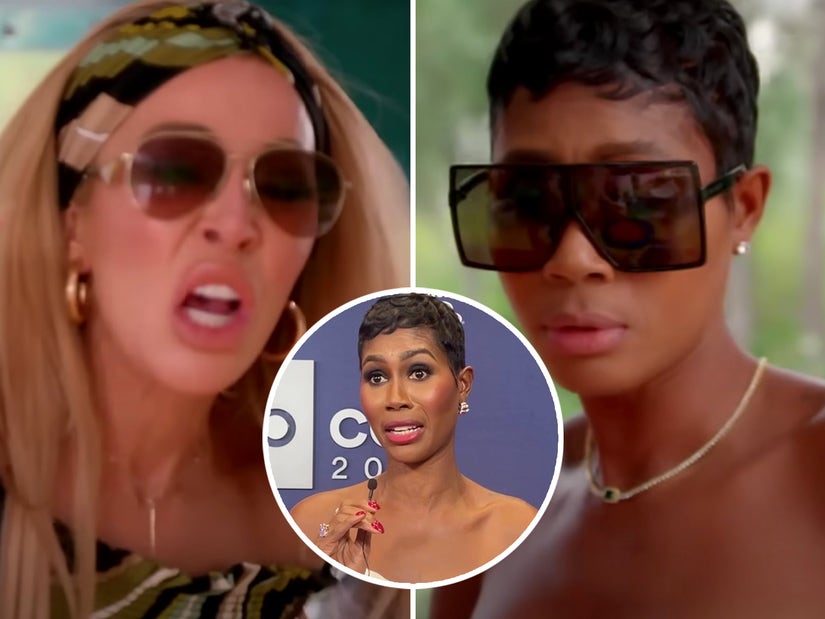 Bravo/TooFab
The trailer for the current season shows the two women shouting "Shut the f--k" up at each other during a trip to Mexico City.
The Real Housewives of Miami will head to Mexico City for their Season 6 vacation ... and, if friend of the show Kiki Barth is to be believed, a little too much tequila leads to a heated confrontation between her and series star Lisa Hochstein.
Fans were pretty surprised when a trailer for the new season ended with an explosive moment between the pair -- with Lisa defending herself for loving animals or something, before Kiki tells her to "sit down." The two then start screaming "shut the f--k up" at each other, as the other women look on in shock.
At BravoCon in Las Vegas, Barth said she would be pretty "shocked" to see that footage too -- "because everyone knows that I don't fight. I'm always here for a good time."
"I think it was a mix of Lisa going through a lot with her divorce and we probably went through so many different tequila bottles, you don't understand," she then explained, referring to Hochstein's messy split from husband Lenny. "So I think it was a mix of emotion."
It sounds like it was only a momentary rough patch between the two, with Barth calling the fight "funny" before adding, "I don't regret it, because when you fight with your friend, it kind of helps you understand them much better."
As for why the Housewives always seem to get into nasty feuds while on vacation, Barth had a pretty simple explanation.
"When you're on vacation, you kind of leave all your baggages behind, so you're open to have fun, drink more. So more alcohol. The more alcohol, the more you're like a little looser, so I think that's what happened," she added.
With Barth back in her third season in a "Friend" role, she told fans she thinks they'll be seeing a lot more of her as the episodes continue.
"I think what the fans will see is a more outspoken Kiki and also a little more of my personal story and maybe me at work. You get to see, okay, what does Kiki do for a living?" she told TooFab. "I know you guys have been asking, 'More Kiki, more Kiki!' so maybe this is the time. If you really want more, you must watch. You have to!"
New episodes of RHOM air Wednesdays on Bravo.