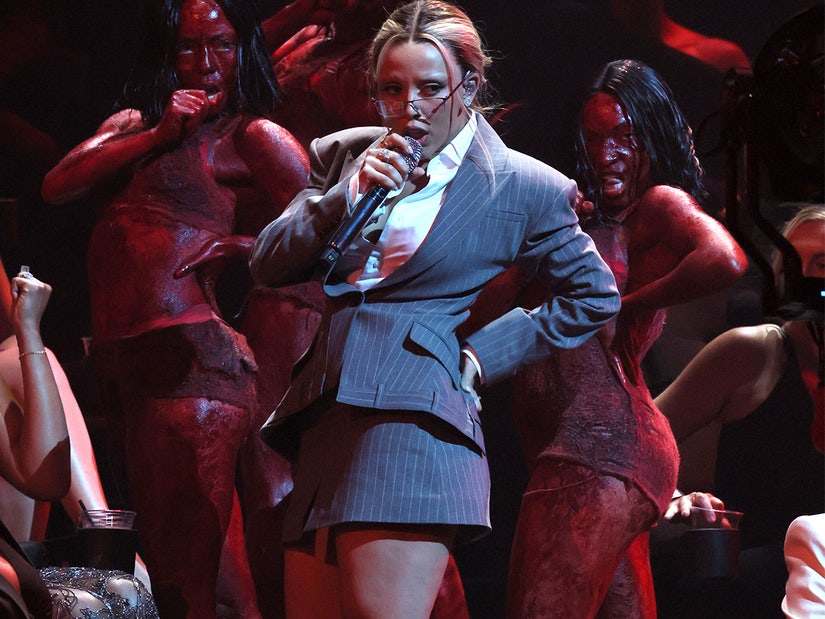 Getty
In a clip from her upcoming video, out Monday, Doja interviews herself as her Scarlet alter-ego -- painted completely red -- from her latest album and blasts her fans there, as well.
Doja Cat isn't going to take any negativity from her fans, whom she continues to blast at every opportunity. This time, though, she'd doing it after accusations of blackface in her latest video.
The video isn't even out yet, but Doja dropped a teaser on her Instagram page where she's seen being interviewed by her Scarlet alter-ego, from her latest album release of the same name. This character, painted all in red, has already made multiple appearances.
Doja herself has adorned the full-body red makeup -- which looks like a bloody, gory mess -- in recent music videos, while she was also flanked by dancers in the look for her performance of the same song at the 2023 MTV Video Music Awards in September.
Waiting for your permission to load the Instagram Media.
Maybe it's the lighting in the latest video, but apparently many of her fans got confused when they saw "Scarlet" sitting behind an interview desk all covered in paint and started accusing the singer of blackface.
Jumping into her Instagram Stories over the weekend, Doja set the record straight in all caps with absolutely no confusion by posting a series of images of the "Scarlet" character clearly covered in red, gloopy paint.
"YOU HAVE TO BE ... A VERY SPECIAL ... KIND ... OF F--KING STUPID," she captioned over the four distinct images of the characters before offering up yet another clip from the upcoming talk show spoof.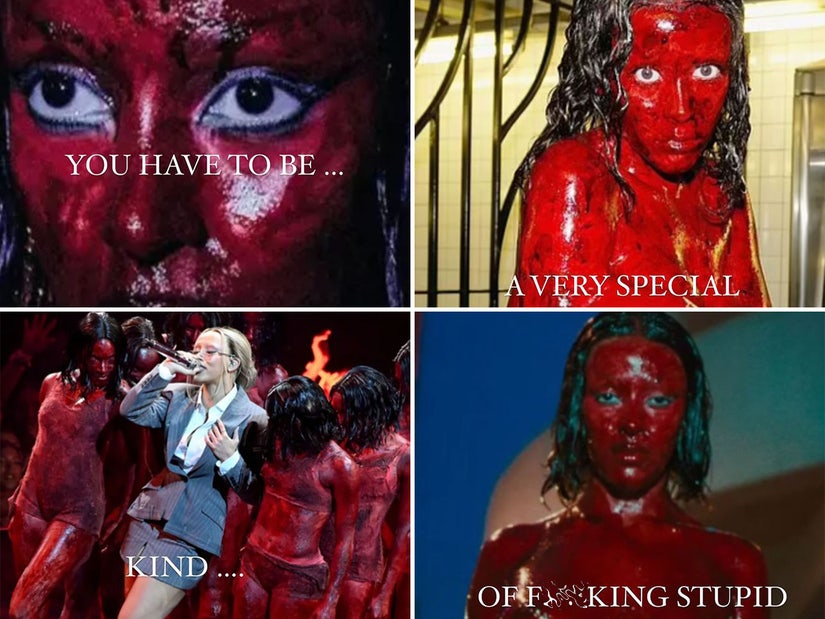 Instagram
Ironically, but obviously very intentionally, Doja was trashing her fans in the same video clip that got them upset. It's been a common theme with the musician, as she's torn them apart for liking her past music and ... well, pretty regularly of late.
While some have been outraged by her seeming lack of appreciation for fan support, others have argued this is just a part of this new era characterization for the Scarlet album. Doja is certainly leaning into that here.
"This might be a silly question," asks "Scarlet" Doja in the clip. "Do you appreciate the people and the fans who support your music?"
Cutting over to Doja herself as the guest, we get a few snippets from her inner monologue -- "I hate my fans" and "My fans are dumb" -- before she answers out loud, "Yeah," and gets a huge reaction from the audience.
Let the fan trolling continue!