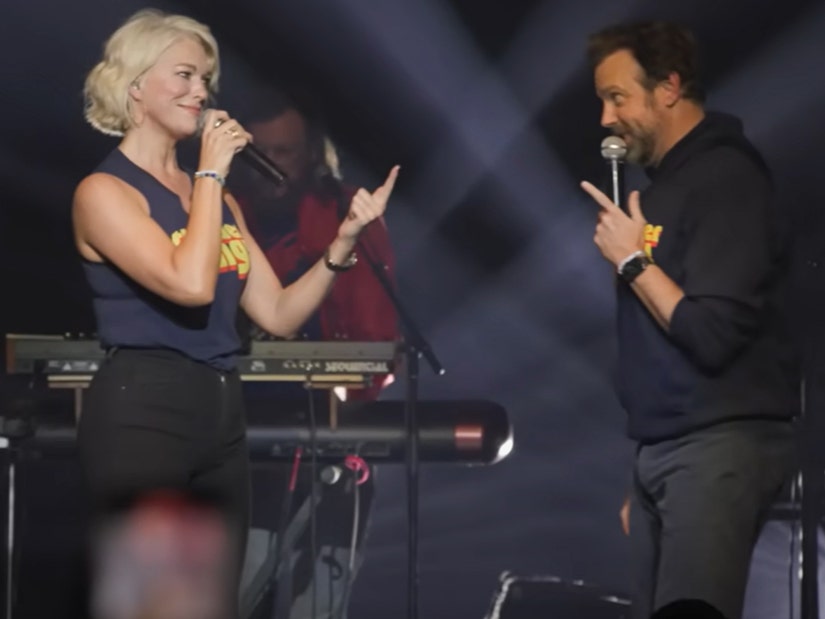 YouTube
Will Forte got the boot midway through the performance so Sudeikis' Ted Lasso costar could belt her way through the Lady Gaga/Bradley Cooper song.
We're far from Ted Lasso now!
Jason Sudeikis brought some of his closest friend and costars to Kansas City, Missouri over the weekend for a star-studded charity event benefiting amputees in need.
The 2023 THUNDERGONG! event was presented by Steps of Faith and held at the Uptown Theater over the weekend, featuring appearances from Sudeikis, Will Forte, Brendan Hunt and Sam Richardson.
"There's nobody I would rather sing this song with," Sudeikis told good friend Forte before the band began to play "Shallow" from A Star Is Born.
After Sudeikis sang Bradley Cooper's opening verse, however, Forte was cut off by Waddingham -- whose booming voice took over from backstage.
Waddingham's incredible vocals shouldn't be too much of a surprise to anyone who's followed her career, as she's picked up three Olivier Award nominations for her work in musicals including Spamalot, A Little Night Music and Kiss Me Kate.
This year's event, noted the organization, brought that total close to $3 million.